Department of Human Resources
Social Development
Release Date:
Wednesday, 22 February 2017 - 4:31pm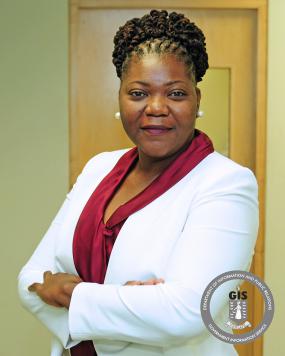 Former Division Head of Family, Children & Protective Services, Mrs. Stacie Stoutt-James, has been appointed to act as the Deputy Chief Social Development Officer in the Social Development Department.
The appointment was made by His Excellency the Governor, Mr. John S. Duncan, OBE and took effect on November 10, 2016.
Mrs. Stoutt-James will monitor procedures and standards for the department and identify, recommend and implement where necessary to ensure continual improvement.
She will also be responsible for the smooth and efficient operations of the department through the assistance of the Chief Social Development Officer in the administration and operations of the department while organising and supervising assigned staff, and assist with preparation of the department's annual budget.
Mrs. Stoutt-James served as the Social Development Department's Division Head of Family, Children & Protective Services since 2005 and has been employed at the department for the past 18 years.
She is a fervent advocate for the rights of children, the vulnerable and destitute in the community, and has assisted in the development of the Protocol for the Prevention, Reporting, Investigation and Management of Child Abuse and Neglect matters in the Virgin Islands. She sits on the Child Abuse Investigative Team (CAIT) the multidisciplinary framework established to improve criminal justice, social services and medical/public health responses to child victims of violence.
Mrs. Stoutt-James has also served as the coordinator for the Big Brothers Big Sisters mentoring programme in the Territory, and was certified as a Forensic Interviewer in 2015, by the National Children's Advocacy Center in Alabama U.S.A. She currently serves as an adjunct lecturer at the local community college where she recently spearheaded efforts in developing that institution's inaugural Social Work course.
She earned her Bachelor's Degree from the University of the Virgin Islands and her Master's Degree in Social Work from Clark Atlanta University.
The Ministry of Health and Social Development aspires to provide a caring and integrated system of health and social services that facilitates human development and improves the quality of life in the Virgin Islands.
Author