Premier's Office
BVI Tourist Board
Release Date:
Friday, 2 June 2023 - 5:19pm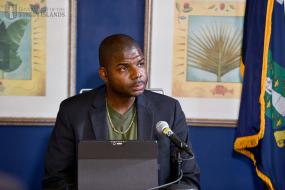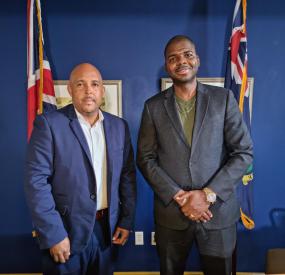 STATEMENT BY DR. THE HONOURABLE NATALIO WHEATLEY
PREMIER AND MINISTER OF FINANCE
SPEACIAL ANNOUNCEMENT: NON-STOP CONCERT
FRIDAY, 2ND JUNE, 2023
Greetings and God's blessings to the people of the Virgin Islands.
On the heels of yesterday's historic non-stop flight, I am here to announce the BVI Tourist Boards Non-stop Concert, featuring the internationally acclaimed recording artists Konshens, Rock City, Monea, and VIBE.
This free concert will be held on June 30th at the beautiful location of Brandywine Bay.
Not only is this concert a celebration of our non-stop service between Miami and Beef Island, it signals this government's commitment to entertainment tourism, which enhances our overall tourism product by providing locals and visitors with activities that are vibrant and exciting.
With the engagement of the events manager at the tourist board, we can expect more events throughout the year that will provide the opportunity for visitors to come from the United States, our neighboring United States Virgin Islands, other islands in our region, along with our very own residents looking for the opportunity to enjoy our little piece of paradise. We can expect the return of the music fest in 2024.
I can also announce an initiative where the government is investing $50,000 into our Virgin Islands Artists. This investment is to help our artists to grow, develop, and take their artistry to the next level. This money and its investment will be managed by the Festival and Fairs committee.
I also look forward to our Emancipation festival in July and August. As Minister of Tourism and Culture, I am committed to assisting our cultural artisans in the development of their craft. I am also committed to the establishment of regular cultural activities to enhance not only the visitor experience, but the past times of locals.
With that very short announcement, I thank you.