Premier's Office
Release Date:
Tuesday, 14 January 2020 - 5:51pm
STATEMENT BY PREMIER AND MINISTER OF FINANCE
HONOURABLE ANDREW A. FAHIE
ON THE RESIGNATION OF THE CEO OF THE RECOVERY AND DEVELOPMENT AGENCY
January 14, 2020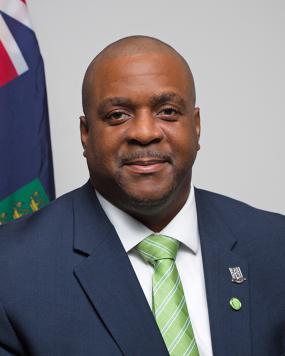 The Government of the Virgin Islands has been advised that Chief Executive Officer of the Recovery & Development Agency (RDA) Mr. Paul Bayly has resigned.
As a Government, we thank him for his service and wish him the best in his future endeavours.
We are pleased to say that since taking office in February 2019, our Government has supported the RDA and our recovery in the best interest of the people of the Virgin Islands, and we will continue to do so.
Anyone who suggests otherwise is intentionally not being factual to the people of the Virgin Islands.
Mr. Bayly's resignation, although coming as a surprise to this Government, now provides and creates an opportunity for qualified Virgin Islanders to step forward and apply for the position when it is advertised.
The Government has invested in its people, and our people have invested in themselves. We are therefore confident that Virgin Islanders have the necessary skills to lead the RDA and to continue taking the Virgin Islands forward with the recovery, which is on the move.
It is important to note that the Government and people of the Virgin Islands have invested more in the ongoing recovery than any other entity, and will continue to do so while we welcome assistance from others.
Together let us continue to move forward in unity as we rebuild the BVI Stronger, Smarter, Greener, Better.