Ministry of Education, Culture, Youth Affairs, Fisheries and Agriculture
Release Date:
Friday, 6 March 2020 - 4:52pm
MINISTRY OF EDCUATION, CULTURE, YOUTH AFFAIRS, FISHERIES AND AGRICULTURE
STATEMENT ON THE PAVILION AT THE A. O. SHIRLEY RECREATION GROUND
6th March, 2020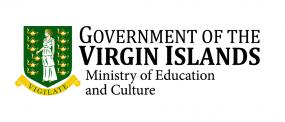 The A. O. Shirley Recreation Ground is a top priority in the recovery of the Territory as it is the premier location for sports training and competitions, namely track and field, soccer and rugby.
This project is being managed by the Ministry of Education, Culture, Youth Affairs, Fisheries and Agriculture (MECYAFA), and is supported by The Recovery and Development Agency (RDA).
To date, the following activities have been delivered:
installation of a new running surface to facilitate athletics
air-conditioned bathroom facilities for both male and female
construction of the Wall and Gates for the External Perimeter Fence
bathroom Groundworks and Drainage
the Internal Trackside Fence
The following activities are currently being delivered:
the design, supply and installation of stadium lighting
the repairs to the grandstand, gym and sickbay
The final activity, the repairs to the pavilion, is presently being procured by the RDA. The Ministry having held further extensive consultations with stakeholders and potential funders, decided to be more ambitious with its scope and instead of rebuilding the existing structure, has decided to develop a larger, more modern, multi-faceted facility to cater to the needs of the Territory.
In light of this, the RDA has been asked to cancel the tender and to plan for a more ambitious top-class facility, which can be achieved through intensive collaboration and partnership.
To the contractors who have started the bidding process on the pavilion through the RDA, we acknowledge that you have already invested in your bids thus far, and we apologize for any inconvenience caused by the cancelation. However, the decision to re-tender a more ambitious plan for the pavilion is a positive step, and we look forward to the RDA engaging with all contractors in the building of a premier pavilion.
We thank you for your continued support as we continue to work in partnership with the RDA and our communities, to deliver the Government of the Virgin Islands' plan to build the BVI Stronger, Smarter, Greener, Better.