Ministry or Department Associated with this News Article:
25 February 2020 - 4:15pm
Statement by Hon Kye Rymer
Minister for Transportation, Works and Utilities
at the Fifth Sitting of the Second Session of the Fourth
25th February 2020
Road Works Updates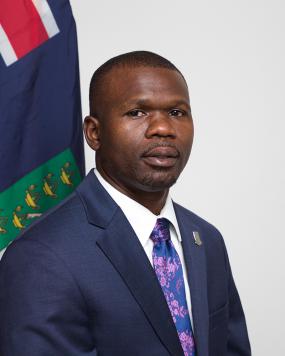 Mister Speaker, I take this opportunity today to further address one (1) of three (3) contracts awarded on the Sister Island of Jost Van Dyke. Mr. Speaker, this past weekend, much concerns were raised by residents regarding a collapse and I think it is necessary to assure all concerned. The area of concern Mr. Speaker is Contract MTWU#053 p/2019 which was signed on 13th January 2020 by One Love Construction as was discussed with the Representative from inception.
Mr. Speaker, works commenced on Saturday, the site was excavated and the area was not properly secured and demarcated for motorists. As the concerns were raised, PWD immediately visited the area and made certain that all safety concerns are addressed.
Mr. Speaker, I am asking all motorists and pedestrians, to move with extreme caution, as my team makes every effort to conclude this project and the other active projects, on the same road. Mr. Speaker, I wish to also take this opportunity, in particular for the benefit of the residents on the sister island of Jost Van Dyke, that I am aware of the works that need to be done on this main artery eastward bound from great harbour; my team is capturing the information to produce designs and costing which will allow me to plan my resources moving forward. I am committed to addressing the road infrastructure with the resources that are available to me. The works in effect to begin shortly, are those identified as needing immediate attention and Mr. Speaker, I have every confidence in my team and our local contractors, as we continue to bring relief to the people of the Virgin Islands.
Author