Office of the Deputy Governor
Release Date:
Thursday, 2 April 2020 - 9:57am
Statement by Deputy Governor, Mr. David D. Archer, Jr.
to Public Officers On the Extension of the Curfew in Light of COVID-19
2nd April, 2020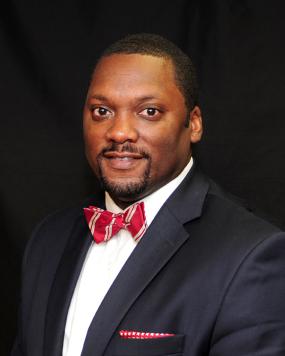 Good Day Public Officers,
I take this time to wish you God's blessings in hopes you and your family are all doing well during this period.
As you are aware, a 14-day extension of the curfew begins today, Thursday, 2nd April and ends on Thursday, 16th April. Undoubtedly, this is being done in the best interest of the health and safety of all public officers and wider Virgin Islands community.
The right preventative measures put in place by Cabinet will directly affect the Public Service, but the challenges we have endured as a territory before have taught us to remain adaptable during the times of uncertainty ahead of us.
As a result of this period we are in, some public officers will need to take on new and supportive roles. We have already assigned a group of capable and eager public officers to support the Health Emergency Operations Centre. I encourage you to remain available to provide any support that your organisation may need during this time.
The prosperity of the Public Service and, by extension, the wider Virgin Islands rests solely on the contributions we will make as a team of dedicated men and women with the best interest of the Virgin Islands at heart.
While the wider public service will remain closed during this period — except for essential services — we will facilitate three (3) key passes for departments that will need to do key and strategic work during this period to support their clients. For example, I have a small team of persons in my office providing essential apostiles services — our office will coordinate the issuance of those passes with the Royal Virgin Islands Police Force.
As I stated before, although we may not be working within the physical office space, it remains important you are active and supportive to your respective ministries and departments.
Technology has afforded us the opportunity to check in daily with our various teams and strategise ways to execute daily tasks. The Department of Information Technology has also done an excellent job in ensuring remote access in an effort to advance the work of Government.
All Senior Managers, Department Heads and senior staff in each ministry and department are required to work remotely during this period. The balance of the public service are to remain engaged and accessible during this period.
I have included the core services the public service will deliver during this period along with contact numbers to reach various Ministries and Departments. We are making every effort to ensure we are able to provide core services to our clients during this period and you play a critical role in executing this mandate.
I want to thank you all for your efforts during this period. Your commitment to the prevention of the further spread of COVID-19 is commendable and I encourage you all to remain supportive to your coworkers and do all you can to ensure the continuation of our Public Service.
I wish you health, safety and God's grace during this period.
Thank you.