Ministry of Health & Social Development
Release Date:
Sunday, 4 July 2021 - 2:27pm
STATEMENT BY CHIEF MEDICAL OFFICER
DR. RONALD GEORGES
UPDATE ON THE COVID-19 OUTBREAK IN THE VIRGIN ISLANDS
July 4th, 2021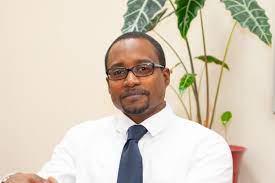 On 3rd July, I gave a report on where we were as it pertains to the current COVID-19 outbreak in the Virgin Islands as of 2nd July, 2021.
At this time, I wish to give you a further update now that the BVI Health Services Authority has returned the COVID-19 testing figures as of 3rd July.
A total of 752 tests were run on the 2nd of July 2021 with a further 118 samples testing positive for COVID-19.
This brings our total active COVID-19 case count to 273.
Of these 273 cases, 12 are quarantined on vessels and related to entry screening, 256 are on Tortola, four (4) on Virgin Gorda and one (1) on Jost Van Dyke.
Travel screening accounts for 45 cases, while 206 cases are from contact tracing, with some persons presenting themselves or being screened due to attending the emergency room.
With respect to the vaccination status of the 273 active cases, 55 percent are unvaccinated, 13 percent partially vaccinated, 17 percent vaccinated, and 15 percent not recorded or to be determined.
Of note, additional clusters of cases have been identified in multiple locations.
A cluster of 14 cases identified so far at the Adina Donovan Home for the Elderly and 18 members of staff at the BVI Health Services Authority were identified by mass screening at both of these institutions.
Measures have been immediately taken to safeguard the public through isolation of affected persons and further strengthening of infection control measures and curtailment of non-essential services.
Private health care institutions and other essential services have been advised to begin preparation for mass screening of their staff to determine the extent to which they have been affected.
The current situation with respect to the COVID-19 outbreak in the Virgin Islands is rapidly evolving and given the rapid progression of the outbreak, identification of any variants is important.
Additional samples will therefore be packaged for transport to CARPHA for genetic sequencing.
It is expected that case counts will continue to rise, and it is important for all of us to act responsibly and follow directives to arrest the current rate of transmission.
The Health Emergency Operations Centre will therefore immediately advise Cabinet on any public health measures that are required to arrest the current outbreak.
The previous advice given to the public is at this time reiterated:
Persons should voluntarily limit unnecessary movement and as far as possible stay at home.
If you must go out please strictly adhere to all public health measures in force regardless of your vaccination status. This includes:


Universal mask wearing;
Regular hand hygiene;
Social distancing of at least six feet from persons not from your household.

Avoid all mass gathering events, in particular, indoor events.
Where gatherings are happening there must be strict adherence to all public health measures. If you are not comfortable with what you see please do leave and report any breaches to the organisers and authorities.
All offices and businesses should ensure very strict adherence to measures already in place and can begin consideration for further limiting the number of patrons/or clients entering premises to further limit opportunities for transmission.
All business and offices should consider implementing their business continuity plans and remote working where possible.
If you do think you have been exposed or have symptoms of COVID-19 do call the medical hotline at 852 7650 to schedule a test or for further advice.
If you have symptoms of COVID-19 immediately self-isolate and seek to be tested as soon as possible.
Currently there are over 250 persons in mandatory quarantine with several hundred more in voluntary self-isolation.
Persons are reminded to exercise patience with the Public Health and Health Services teams and follow instructions given for their own safety and that of the public.
As a result of the increase in COVID-19 activity, reporting of laboratory results and processing of quarantine releases will be delayed as additional staff is brought on board to alleviate the workload.
In particular, attention should be paid to the timing of testing after exposure. It is imperative to wait until the best testing interval as advised by Public Health.
Persons testing too early can be lulled into a false sense of security as they may be within the incubation period for COVID-19.
The Public Health Unit will publish a bulletin with known exposure events and suggested testing times for the guidance of persons.
It is important to understand that we have many layers of protection against COVID-19. These layers include our entry protocols and quarantine, public health measures and protocols as external barriers to help prevent us from becoming infected with COVID-19.
To help strengthen our bodies and immune systems, living a healthy lifestyle with a balanced diet, exercise, and stress reduction are key.
However, despite the many conspiracies and misconceptions surrounding vaccination it remains a safe and effective layer of internal protection to add to all of the other layers of protection that we have against COVID-19.
International data has shown vaccination to be safe with few side effects and this has been borne out in the local evidence as well where most persons with side effects have found them to be mild.
Vaccination significantly reduces the probability of exposed and vaccinated persons becoming positive by 60 percent to 90 percent and if they do become positive their risk of transmission is further reduced by up 67percent.
Therefore, the risk of an exposed vaccinated person transmitting COVID-19 is greatly diminished. As a result, vaccinated persons who are potential or casual contacts of cases and not experiencing symptoms do not need to isolate at this point in time. If they do develop symptoms, they should isolate and be tested immediately. Persons who are close contacts should seek advice from the Public Health Unit.
Vaccination significantly reduces the probability of a vaccinated person becoming positive if exposed by 60-90 percent depending on dose interval and further reduces the severity of disease if they are infected. Severe disease, hospitalisation and death are largely eliminated making COVID-19 a much less potentially serious or life-threatening disease for vaccinated persons.
Widespread vaccination can also induce herd immunity and protect persons who are unable or unwilling to be vaccinated and therefore render COVID-19 significantly less of a public health threat to the Territory.
The threshold for this effect varies based on the variants and their transmissibility, the efficacy of the vaccine in use, and various other factors related to population dynamics. However, more is better than less in this instance.
Vaccination remains voluntary and a personal and individual choice in the Virgin Islands. As we are all aware the current vaccination stock expires on 31st July.
Persons who have not received their first dose should still seek to be vaccinated as even a single dose offers more protection over not being vaccinated.
The Government of the Virgin Islands, the Ministry of Health and Social Development, and the Governor's Office will continue to make best efforts to ensure that additional doses become available after the 31st July and in particular for any person who has received a first dose after the 3rd July deadline.
I therefore want to again encourage persons to seek to be reliably informed and avail themselves of all of the current opportunities to be vaccinated and be vigilant for signs of COVID-19 which include headache, runny nose, nasal congestion, fever, dry cough, muscle aches, vomiting, and loss of taste, smell or appetite.
If you or your loved ones are experiencing any signs or symptoms contact the Public Health Unit at 468-4936, 468-2274, or 468-2285 or the Medical Hotline at 852-7650 immediately.
If you are having a medical emergency, then you should call 911.
Let us continue to do our individual and collective part to keep each other and ourselves healthy and safe.
Thank you.