Ministry of Health & Social Development
Release Date:
Saturday, 3 July 2021 - 4:21pm
STATEMENT BY CHIEF MEDICAL OFFICER DR. RONALD GEORGES
COVID-19 OUTBREAK IN THE VIRGIN ISLANDS
July 3rd, 2021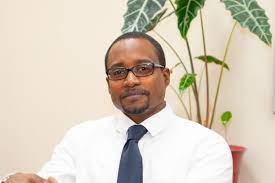 The Virgin Islands is currently experiencing an outbreak of COVID-19.
On the 28th of June 2021 a total of 313 cases had been reported in the Territory based on the previous days' results with a total reported active case count on that day of 13.
Three of these cases were locally derived cases with no known travel history within the last 14 days although 2 of the cases had travelled outside of the Virgin Islands before that period.
One of the cases with no travel history presented symptoms of COVID-19 after having frequented several nightclubs and bars in the period of the week before.
The other 10 cases had recently entered the Territory and were under quarantine with their travel companions due to having recently entering the Territory and testing positive either on entry or at exit screening.
As a result of this, aggressive contact tracing began of all three local cases which subsequently generated 20 additional contacts of patrons and employees of the same bars and nightclubs frequented by the index case on the 30th of June 2021 based on testing from the previous day.
Two of these clubs have been asked to close their operations for a period of 14 days. An additional 14 local cases were also detected and 6 cases on travel screening with recoveries bringing the total case count on the 30th of June to 49 based on 394 persons screened from the previous day's results. At this time, additional clusters of cases and contacts of these cases were detected including at a local pre-school, and at some Government offices.
Aggressive contact tracing again continued on the 1st of July with an additional 42 cases being reported on the previous day bringing the total active case count to 91 and the total number of reported cases. An additional 42 contacts of cases, 25 local cases, 1 crew, 6 travel screening, and 2 from an entry screening generated from 425 tests done.
On the 2nd of July additional cases were reported from a total of 683 tests done bringing the total case count to 456 with 155 active cases. Ten (10) of these cases are located on vessels, 141 on the island of Tortola, and 4 on Virgin Gorda.
The quarantined cases related to vessels and Virgin Gorda are all related to persons recently travelling to the Territory.
With respect to the 141 cases on the island of Tortola 13 are related to entry quarantine, with 23 related to travel exit screening, 65 are contacts of cases and 38 are additional locally derived cases.
There was one death reported in an elderly person with an intercurrent illness and pre-existing conditions at this time who also tested positive for COVID-19 and determinations are still being made if the death was as a direct result of or coincidental to COVID-19 infection.
Given the current situation, the BVI is currently experiencing multiple clusters of cases of COVID-19 and if not arrested will progress to community spread. Samples collected from the recent outbreak will be sent to CARPHA laboratories in Trinidad early next week where genetic sequencing will be carried out to determine if any new variants are presently circulating in the Territory.
While the Government has not made a decision to implement curfews, lock downs and business closures, it is imperative that members of the public take heed to the current situation, take personal responsibility, police themselves, and adhere strictly to the public health measures, good sense, and better judgement.
Gathering sizes were recently reduced to under 100. However, we are currently in a period of high and apparently increasing COVID-19 transmission in the Territory and the following advice is therefore given to members of the public:
Persons should voluntarily limit unnecessary movement and as far as possible stay at home.
If you must go out please strictly adhere to all public health measures in force regardless of your vaccination status. This includes:


Universal mask wearing
Regular hand hygiene
Social distancing of at least six feet from persons not from your household

Avoid all mass gathering events in particular indoor events.
Where gatherings are happening there must be strict adherence to all public health measures. If you are not comfortable with what you see please do leave and report any breaches to the organisers and authorities.
All offices and businesses should ensure very strict adherence to measures already in place and can begin consideration for further limiting the number of patrons entering premises to further limit opportunities for transmission
If you do think you have been exposed or have symptoms of COVID-19 do call the medical hotline at 852 7650 to schedule a test or for further advice
If you have symptoms of COVID-19 immediately self-isolate and seek to be tested as soon as possible.
It is expected as testing rates increase over the next few days that we will continue to detect increasing numbers of cases before the numbers level off. Members of the public are therefore advised to remain vigilant and heed the advice being given.
A number of measures have been put in place to deal with the current upsurge. These include the following:
Heightened preparedness at the Dr. D Orlando Smith Hospital including


readiness of staffing and key services
reduction in high contact services,
screening of all staff in addition to existing patient screening
Increasing capability for swabbing and testing and reporting

Screening of all staff and residents of the Adina Donovan home
Limitation of visitation at Her Majesty's Prison and screening of incoming staff
Reduction in the gathering sizes to 100 with consideration for further reductions
Increase in Social Distancing Task Force monitoring and enforcement
Currently there are over 200 persons in mandatory quarantine with several hundred more in voluntary self-isolation.
These numbers will continue to increase.
Persons are urged to exercise patience with the Public Health and Health Services team and follow instructions given for their own safety and that of the public. As a result of the increase in activity, reporting of laboratory results and processing of quarantine releases will be delayed as additional staff are brought on board to alleviate the workload.
The data on cases is still being compiled however the preliminary local evidence is showing that 50 percent of cases are unvaccinated, 15 percent partially vaccinated, and 18 percent fully vaccinated, with the status of the remaining 17 percent still to be determined as the data is analysed.
Initial preliminary data also suggests that the vaccinated cases have fewer symptoms.
The public should take notice that over the past year a number of measures and activities have taken place to prepare for what is happening in the Territory at the present time.
We have had ample time to prepare and learn how to live with COVID-19.
While we continue to monitor the situation, decisions will be taken at the appropriate time, but currently persons are asked to behave in a responsible manner and comply with all measures and instructions being given.
The Ministry of Health has consistently indicated that layers of protection from COVID-19, is our only defense as a Territory.
As such our entry protocols are our first layer of protection. These strict entry protocols over the last year have given us a level of protection and given us the opportunity to prepare for what we are currently experiencing.
While these protocols protect, they have also come at a steep economic and social price.
The Government of the Virgin Islands has therefore had to progressively relax these protocols to allow activity to sustain the Territory. As a result, the opportunities and risk for infection have increased as we are now experiencing in the current outbreak.
It is therefore imperative that we further strengthen our other layers of protection to allow us to have a necessary level of activity in the Territory while staying as safe as possible.
As such strict adherence to public health protocols, living a healthy lifestyle with reduction in stress and appropriate nutrition are key.
However, vaccination provides each of us that internal protection by stimulating our immune system to be ready in the event that COVID-19 is able to penetrate the other layers of protection. While there have been a plethora of conspiracy theories and debates about vaccination it remains a safe and effective tool to be added to the layers of protection required to reduce the impact of COVID-19 in the Territory.
I want to encouraging persons to avail themselves of all of the current opportunities to be vaccinated and be vigilant for signs of COVID-19 which include headache, runny nose, nasal congestion, fever, dry cough, muscle aches, vomiting, loss of taste, smell or appetite.
If you or your loved ones are experiencing any signs or symptoms contact the Public Health Unit at 468-4936, 468-2274, or 468-2285 or the Medical Hotline at 852 7650 immediately.
If you are having a medical emergency, then you should call 911.
Let us continue to keep each other and ourselves healthy and safe.
Thank you.