Department of Youth Affairs and Sports
Release Date:
Friday, 12 June 2015 - 4:30pm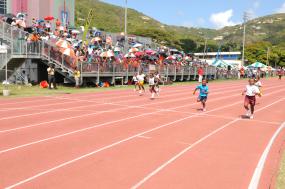 The Ministry of Education and Culture and the Department of Youth Affairs and Sports will host a series of youth focused stakeholder's meetings on the proposed Virgin Islands National Youth Policy and Strategic Framework documents next week.
The meetings were organised following the launch of the documents on April 15, 2015, which seek to ensure the Territory's youth have access to quality sports and recreational activities as an integral part of their development and well-being. The proposed policy will also make available quality programmes and services that cater to their physical, mental and emotional wellness.
The Department of Youth Affairs and Sports will host the meetings to gain insight from persons in the public sector, private sector and non-profit organisations who contribute to or have a vested interest in the development of youth programmes and services throughout the Territory.
The meetings will be held on Tortola and the Sister Islands and will also provide persons in the community with an opportunity to discuss the proposals in the National Youth Policy and Sports Policy documents, map what is available at the comprehensive territory level, assess any gaps, and agree on how resources and comparative advantages of agencies can be leveraged to improve the reach and effectiveness of development programming for youth.
Assistant Secretary in the Ministry of Education and Culture, Mrs. Brenda Lettsome-Tye said, "We are encouraging the public to come out to these meetings because the information derived from them will be used to contribute to the design of an operational plan for the youth policy and to inform the strategic planning and implementation priorities of the Department of Youth Affairs and Sports."
The meetings are scheduled for Monday, June 15 on Anegada at the Anegada Community Library starting at 9:00 a.m.; Tuesday, June 16 on Jost Van Dyke upstairs Foxy's Bar starting at 2:00 p.m. and Wednesday, June 17 on Virgin Gorda at the Catholic Community Centre starting at 6:00 p.m.
The date, time and location for the Tortola meeting will be announced at a later date.
For more information interested persons should contact the Department of Youth Affairs and Sports at telephone number 468-5111.
Author