20 February 2017 - 5:58pm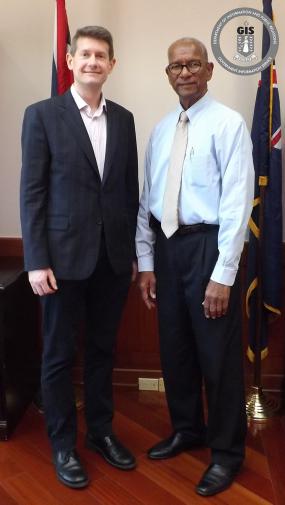 Senior Lecturer in Politics and International Relations and Guest presenter for the second session of the 2017 Community Lecture Series on Brexit, Dr. Peter Clegg, paid a courtesy visit on Premier and Minister of Finance Dr. D. Orlando Smith, OBE, on Monday, February 20.
Dr. Clegg was responsible for preparing the United Kingdom Overseas Territory Association (UKOTA) position paper on Brexit for the Territory Leaders at the last Joint Ministerial Committee meeting in London held earlier this month.
The lecture series will be held on Tuesday, February 21 at 7:30 at the Eileene L. Parsons Auditorium.
Author
Ministry or Department Associated with this News Article: