Ministry of Health & Social Development
Release Date:
Thursday, 12 November 2015 - 4:15pm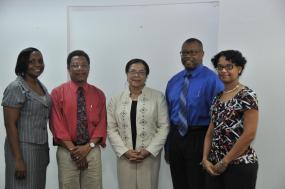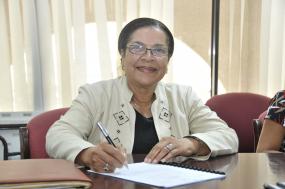 The Public Assistance Appeal Board established by the Cabinet of the Virgin Islands in May 2015, will be accepting appeal applications for processing in January 2016.
The Appeal Board will as part of its mandate, allow all qualified applicants to be given a fair chance for consideration for social assistance.
The board is chaired by Mrs. Urma Creque. The other members include Deputy Chairperson Mr. Wayne Hoyte, Mr. Charles Benjamin, Mrs. Gretta DeCastro, and Mrs. Marva Titley-Smith. Members will serve a period of three years.
Deputy Secretary in the Ministry of Health and Social Development, Ms. Tasha Bertie stated that since the appointment of the board, members have been actively engaged in meetings to review and consider the best approach in managing the appeal process. The meetings have included discussions with the Chief Social Development Officer who sits on the Public Assistance Committee, to gain a better understanding on their role in the management of the social assistance programme.
Ms. Bertie said a draft manual outlining clear procedures has been created to guide the appeal process. This document will serve as a guide to members of the board in carrying out their respective responsibilities, as well as a reference point to public officers interacting with the board.
In addition to the Public Assistance Appeal Board, the Public Assistance Act, 2013 also provides for the granting of various types of assistance, provision for electronic deposits, and stipulations governing the grant of assistance.
Applications will be available at the front desk of the Ministry of Health and Social Development in the Central Administration Building.
A completed application with supporting documents and cover letter are to be submitted to the Ministry of Health and Social Development. The case will then be directed to the Appeal Board for further consideration.
The Ministry of Health and Social Development aspires to provide a caring and integrated system of health and social services that facilitates human development and improves the quality of life in the Virgin Islands.
Author