Ministry of Natural Resources and Labour
Release Date:
Wednesday, 3 November 2021 - 3:56pm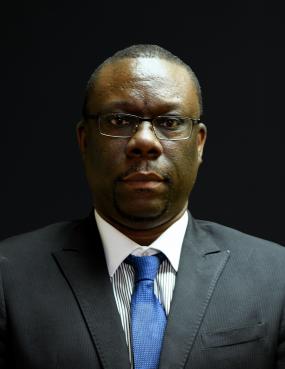 The Labour Arbitration Tribunal is bolstering its current Roster of Accredited Labour Arbitrators and is inviting qualified persons to supplement its roster.
Chairman of the Tribunal Mr. Jamal S. Smith, LLB(Hons.) MCIArb said qualified persons should apply to the tribunal to be on the Roster of Accredited Labour Arbitrators.
"We have a handful of arbitrators that are registered with the tribunal but there is plenty of room for more persons. The tribunal would like to see a wider variety of arbitrators in the Territory to better serve the public's labour matters," Mr. Smith said.
Interested persons can contact the Secretary, Mrs. Malisa Ragnauth-Mangal, via telephone at 468-4758 or via email at lat@gov.vg for more information on applying or visit the tribunal's webpage at https://bvi.gov.vg/departments/labour-arbitration-tribunal for guidelines or see the attached document How to Apply to be an Accredited Arbitrator.
The Labour Arbitration Tribunal is an independent body set up under the Labour Code, 2010 with the power to make orders and awards with the same force as an order or award of the High Court.
The parties appearing before the tribunal are entitled to the same rights or privileges as they would have before any court. The Labour Arbitration Tribunal makes decisions about labour disputes and it regulates its own procedures as to how it will do so. This includes complaints about matters including unfair dismissal, constructive dismissal, redundancy and discrimination in the workplace as well as reviewing certain decisions of the Labour Commissioner.
###
NOTES TO EDITORS
Document: How to apply to be an Accredited Arbitrator PDF
Photo 1: Official photo of the Chairman of the Labour Arbitration Tribunal (Photo credit: GIS/)
Author