Premier's Office
Release Date:
Wednesday, 23 February 2022 - 11:16am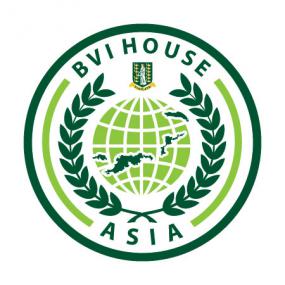 Residents of the Virgin Islands are now eligible to receive an International Student Scholarship to study Bachelor and Master Programmes from the University of Macau based in Hong Kong.
The University of Macau is an international institution with a vibrant multicultural campus with a number of English taught programmes that attract students from around the world. The university also provides students with many internship opportunities, both local and overseas, in order to enhance their employability upon graduation.
Virgin Islands residents are free to choose from over 130 Bachelor and Master's Degree Programmes currently provided by the university and scholarships will be awarded to those who have demonstrated excellence in their academic performances after the evaluation by university officials. The award provides free tuition and accommodation for the duration of study at the Bachelor and Master levels.
Macau is a port city that has a long and unique history that gives the place a colorful character all of its own. Portuguese and Chinese cultural influences have mixed to create a lively city with a unique food culture, a place perfect for students wishing to take advantage of the international perspective.
Interested persons must submit two applications. The first application must be submitted to the Government of the Virgin Islands through the BVI Asia Abroad Programme using the link
http://asiaabroadscholarshipprogramme.awardspring.com/SignIn
A second application should then be made directing to the university using the link: https://reg.um.edu.mo/admissions/
Those persons interested in pursuing Bachelor Degrees should submit applications by 22nd April 2022 and for Master's programmes submission should be made by February 28.
For any questions or assistance please contact the BVI Hong Kong Office at studyinasia@bvihongkongoffice.com.hk or call us on +1 284-443-2427.