Ministry of Natural Resources, Labour and Immigration
Immigration Department
Release Date:
Thursday, 26 August 2021 - 5:50pm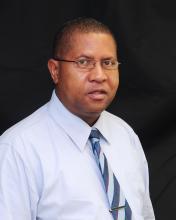 Chief Immigration Officer, Mr. Ian Penn said preparations are currently being made to repatriate a group of nine Haitian nationals who entered the Territory illegally.
Mr. Penn said, "I would like to say thank you to everyone who was involved in the apprehension and detention of these individuals. Our respective departments will continue to work together and remain vigilant while we protect the borders of the Virgin Islands."
Mr Penn said a motor vessel was spotted on Wednesday, August 25 circling the Beef Island area which then ran aground. A number of persons were then seen walking along the Beef Island road, which led concerned civilians to notify the Immigration Department. The department's officials in conjunction with the Royal Virgin Islands Police Force and Her Majesty's Customs apprehended, detained and identified a total of nine (9) individuals as Haitian nationals.
The BVI Health Services Authority was also immediately notified for due process and health screening of the detainees in accordance with protocols.
The Chief Immigration Officer said the Immigration Department continues to exercise sound judgment in the performance of its duties while ensuring that the department responds to the needs of its customers in an efficient, effective and courteous manner in accordance with VI Immigration laws.
The Immigration Department also continues to contribute to the security and prosperity of the Virgin Islands by building a stronger and better Territory and by operating a fair but firm immigration control that regulates and facilitates the movement of people through its borders.
NOTES
Photo 1: Official photo of Chief Immigration Officer Mr. Ian Penn (Photo credit: GIS/)
Author