Office of the Governor
Release Date:
Saturday, 8 June 2019 - 8:30am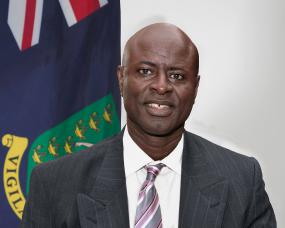 Honourable Baba Aziz is acting in the Office of Governor from Saturday, June 8 until Tuesday, June 11.
Honourable Aziz's is acting in the absence of His Excellency the Governor Mr. Augustus J. U Jaspert who is away from the Territory.
Additionally, Deputy Governor Mr. David D. Archer, Jr is also away from the Territory.
Honourable Aziz's appointment is in accordance with section 37 (1) (b) of the Virgin Islands Constitution Order 2007 which states, "if the office of Deputy Governor is vacant, or the Deputy Governor is absent from the Virgin Islands or is for any other reason unable to perform the functions of the office of Governor, such person as Her Majesty may designate by instructions given through a Secretary of State, shall, during Her Majesty's pleasure, act in the office of Governor and shall perform the functions of that office accordingly."
The public is officially notified on the above matters. Persons may contact the Office of the Governor for additional information.