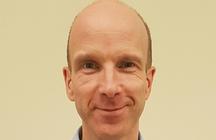 The Director for Overseas Territories in the Foreign and Commonwealth Office, Mr. Ben Merrick begins a four day visit to the Territory today.
His visit will focus on governance, financial services and the recovery of the Virgin Islands.
While in the Virgin Islands, Mr. Merrick will meet with the Premier and Minister of Finance Dr. the Honourable D. Orlando Smith, OBE, the Cabinet of the Virgin Islands, the Leader of the Opposition and members of the Financial Services Industry.
He will also visit several Government departments and agencies, including the Royal Virgin Islands Police Force, the Department of Disaster Management, the BVI Ports Authority, the BVI Airports Authority and the Recovery and Development Agency.
The Overseas Territories Director will also see the impact of the significant financial and technical support from the United Kingdom (UK) since last year's hurricanes, including helping to rebuild the Territory's infrastructure, namely water and electricity services, the courts, the police, the prison and housing repairs for some of the most vulnerable in society.
Mr. Merrick will also discuss how the UK's further offers of grant funding and loan guarantees will be used to support BVI's recovery and development.
Mr. Merrick's visit follows an earlier visit by the former Minister for the Overseas Territories, Lord Ahmad in July. Mr. Merrick departs the Territory on Friday, November 9.
NOTES:
The Overseas Territories Directorate of the Foreign and Commonwealth Office is responsible for UK policy towards the non-EU Overseas Territories.
Working closely and in partnership with Overseas Territories Governments, the Directorate has a particular focus on good governance and the rule of law, economic sustainability and international relations.
Mr Merrick was appointed Director of Overseas Territories at the Foreign & Commonwealth Office in August 2017. In that role, he holds office as Commissioner of the British Antarctic Territory and Commissioner of the British Indian Ocean Territory. Previously he was the Deputy Director of the Overseas Territories and has worked in the UK's Ministry of Defence and Cabinet Office.
Photograph attached:
Photograph of the Director for Overseas Territories in the Foreign and Commonwealth Office, Mr. Ben Merrick attached. (Photo Credit: Provided)
Author
Ministry or Department Associated with this News Article: