Premier's Office
Department of Information and Public Relations
Release Date:
Monday, 16 March 2015 - 12:30pm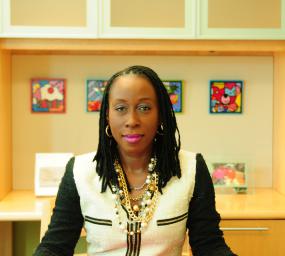 Ms. Desiree Smith has been confirmed to act in the post of Chief Information Officer for a period of one year, effective March 16.
The appointment was confirmed by His Excellency the Governor Mr. John S. Duncan, OBE, after considering the advice of the Public Service Commission.
The Chief Information Officer has the overall responsibility for managing the day-to-day operations of the Department of Information and Public Relations and subsequent public relations campaigns to ensure that departmental goals and objectives are met in a timely and efficient manner.
Additionally, the Chief Information Officer serves as the Chairperson for the Public Information and Awareness Committee of the National Disaster Management Council and related public relations committees to ensure effective information flow.
Furthermore, the Chief Information Officer assists with guiding and monitoring the implementation of public relations strategies throughout the Government of the Virgin Islands.
Ms. Smith has attained a CMI International Diploma in Management from the Chartered Management Institute; and a bachelor's degree in Fine Arts Summa Cum Laude from American Intercontinental University, Atlanta, GA.
Prior to her acting appointment, Ms. Smith served as Graphic Supervisor in the Department of Information and Public Relations for seven years, during which time she assisted with the management of the department, in the absence of the Chief Information Officer and Deputy Chief Information Officer.
In 2013, she was recognised by the Government of the Virgin Islands as an Employee of the First Quarter
Her other work experience includes an eight year tenure with the Elmore Stoutt High School as an Arts, Craft and Graphic Design Teacher, and Production Designer for Island Publishing/Limin' Times Magazine.
Author