Ministry of Education, Youth Affairs and Sports
Release Date:
Tuesday, 22 November 2016 - 10:48am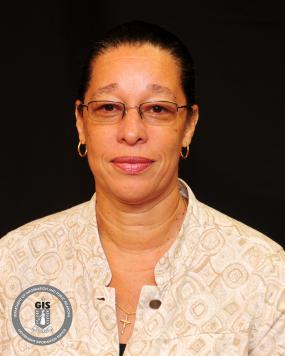 In moving towards achieving 'Quality Education Opportunities for All', Overseas Territories (OTs) of the United Kingdom, which are also Caribbean Community (CARICOM) Associate Members will come together in the British Virgin Islands to discuss regional goals for education and human resource development.
The CARICOM Human Resources Development (HRD) Consultation takes place on December 15 and will include representatives from Anguilla, Bermuda, Cayman Islands, Turks and Caicos Islands and the Virgin Islands.
Minister for Education and Culture, Honourable Myron V. Walwyn said, "The ministry welcomes the consultation as the strategy is very relevant to what we are doing in the BVI as it pertains to educational development. CARICOM wants to ensure that education throughout the region is working towards inclusivity, equity, quality and the promotion of lifelong learning. The ministry of education is in full support of those goals."
Permanent Secretary in the Ministry of Education and Culture, Dr. Marcia Potter said, "We are already ensuring that students are globally competitive. We therefore welcome a renewed focus on the technical skills and providing access for those students to be qualified and/or certified in the appropriate fields.The development of our people in an equitable and focused way is key to the development of all our countries in the region. We are pleased to host the consultation with OTs and look forward to the final draft of the strategy."
CARICOM launched the series of consultations in Guyana in October and the members of the Commission, set up by the Heads of Government, have been working their way across the region. The consultations are expected to get feedback from a variety of stakeholders for the crafting of a Regional Education and Human Resource Development (HRD) Strategy.
The HRD strategy is in line with CARICOM's 2030 Strategic Development Goals and the UN Sustainable Development Goals 2030 (SDGs).
CARICOM's vision is a Caribbean community that is integrated, inclusive and resilient; driven by knowledge, excellence, innovation and productivity; a community where every citizen is secure and has the opportunity to realise his or her potential with guaranteed human rights and social justice; and contributes to, and shares in, its economic, social and cultural prosperity; and a community which is a unified and competitive force in the global arena.
The Ministry of Education and Culture is committed to creating a "Culture of Excellence".
###
NOTES TO EDITOR(S): Photograph is attached
Dr. Marcia Potter (Photo credit: GIS)
Author