Constitutionally Established Departments
Cabinet Office
Release Date:
Thursday, 2 September 2021 - 11:32am
THE CABINET OF THE VIRGIN ISLANDS - POST MEETING STATEMENT
CABINET DECISIONS
25th August, 2021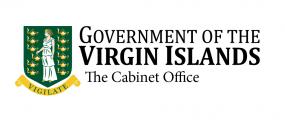 His Excellency, the Governor Mr. John J. Rankin, CMG, chaired the Meeting held on 25th August, 2021, which was held at the Financial Services Commission's Conference Room.
All Members were present, with the exception of the Deputy Premier and Minister for Education, Culture, Youth Affairs, Fisheries and Agriculture Dr. the Hon. Natalio Wheatley, who was overseas on official business.