Ministry of Natural Resources and Labour
BVI Airports Authority
Release Date:
Friday, 1 March 2019 - 4:58pm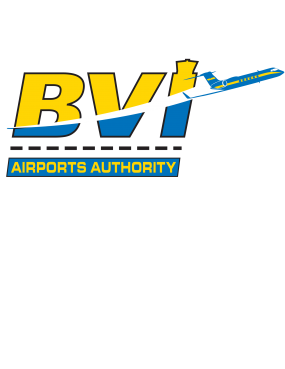 The BVI Airports Authority in exercise of the power conferred under Section 9 of the Airports Act, 2003 (No. 16 of 2003) and acting with the approval of the Cabinet makes the Airports (Fees and Charges) Order 2019, which came into effect on the issue of the said Order via Gazette dated Wednesday 6th February 2019.
Effective Friday 1st March 2019 the Fees listed in Sections B & C hereunder will be enforced.
B. Car Park and Towing Charges:
Parking of Motor Vehicles up to:
30 minutes ………………………………………………………………………. $ 1.00
31 to 59 minutes ………………………………………………………………… $ 1.50
60 to 119 minutes ……………………………………………………………….. $ 2.00
120 to 179 minutes ……………………………………………………………… $ 3.00
180 to 239 minutes ……………………………………………………………… $ 4.00
Every additional 60 minutes (or part thereof after 239 minutes ………………... $ 1.00
Maximum per day up to 7 days …………………………………………………. $ 12.00
Parking beyond 7days 3 times the daily parking rate for each day or part of each day the vehicle remains parked (Order 2008)
Monthly Pass (Vehicle) Parking Lot ……………………………………………. $ 30.00
Annual Pass (Vehicle) Parking Lot ……………………………………………... $300.00
Towed Vehicles (parked in front of Terminal for more 10 minutes) …………… $150.00
NB. (a) Vehicle in Parking Lot to be towed after six (6) months
(b) Vehicle unclaimed after 2 months from date of towing …………Vehicle to be Auctioned
8. Lost Ticket Fee …………………………………………………………………. $ 100.00
Monthly Parking for Designated Vehicles ……………………………………... $ 50.00
Destruction of Ticket Arm …………………………………………………….... $ 500.00
C. Airport Development Fee (ADF): Persons traveling on Airlines that DO NOT include the ADF in their Ticket will be required to pay same at the Departure Tax Booth prior to proceeding through Security
Airport Development Fee (TB Lettsome International Airport: ($30.00)
Inbound …………………………… $ 15.00
Outbound …………………………. $ 15.00
Airport Development Fee (Virgin Gorda): ($20.00)
Inbound …………………………… $ 10.00
Outbound …………………………. $ 10.00
Airport Development Fee (Anegada): ($20.00)
Inbound …………………………… $ 10.00
Outbound …………………………. $ 10.00
Airport Development Fee (Interisland/Domestic) ……………………………… $ 5.00