Premier's Office
Office of the Governor
Ministry of Finance
Release Date:
Thursday, 5 May 2022 - 9:48pm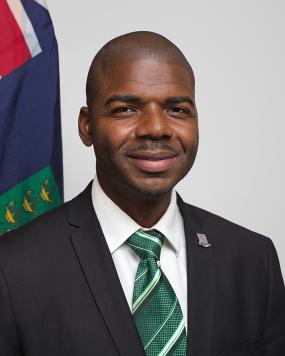 ADDRESS BY PREMIER AND MINISTER OF FINANCE DR. HONOURABLE NATALIO D. WHEATLEY
AT THE SWEARING IN OF
THE NATIONAL UNITY GOVERNMENT OF THE VIRGIN ISLANDS
5th May 2022
His Excellency the Governor, Mr. John J. Rankin, CMG
The Honurable Neville Smith, Deputy Speaker of the House of Assembly and At-Large Representative
The Honourable Kye Rymer, soon to be Deputy Premier and Minister for Transportation, Works and Utilities;
The Honourable Sharie B. de Castro, soon to be Minister for Education, Culture, Youth Affairs and Sports;
The Honourable Marlon A. Penn, soon to be Minister for Health and Social Development;
The Honourable Melvin "Mitch" Turnbull, soon to be Minister for Natural Resources, Labour and Immigration;
The Honourable Alvera Maduro-Caines, soon to be Junior Minister for Tourism
The Honourable Shereen Flax-Charles, soon to be Junior Minister for Trade and Agriculture and Fisheries
Honourable Carvin Malone, Territorial At-Large
Honourable Mark Vanterpool, Representative for the Fourth District
Honourable Attorney General Ms. Dawn Smith
Deputy Governor, Mr. David Archer
Cabinet Secretary, Ms. Sandra Ward
Family, friends, ladies and gentleman, members of the media
Good afternoon.
I am very proud to stand before you today, now officially appointed Premier of the Virgin Islands.
As Premier, I pledge to carry out my duties of office with honesty and integrity, and to always do what is in the best interest of the people of the Virgin Islands.
I am also proud to lead this National Unity Government that reflects the hunger in our community for unity.
This swearing in ceremony represents another important and necessary step in the process of renewing our cherished democracy and reforming our institutions and systems of Government.
It is my hope that this day will be remembered as the day that we began a new era of democratic governance in the Territory.
I want to thank you Governor Rankin for accepting my proposed ministerial appointments for a National Unity Government, and for moving so swiftly to swear in my ministerial colleagues and I. I must also thank your team for the work they did for the last few hours.
We are looking forward to a much stronger relationship with you in Cabinet as we work together in the best interest of the people of the Virgin Islands and delivering on their priorities.
I congratulate my Ministerial colleagues on your new appointments and responsibilities.
I have great confidence in you, and in us, as a Ministerial team.
There is a tremendous amount of work to do to begin embedding a new culture and better practices within our institutions and systems of Government.
This process begins with us.
Let me state unequivocally that the National Unity Government is fully committed to reform.
For the avoidance of doubt, I want to be perfectly clear, our top priority is the implementation of the recommendations of the Commission of Inquiry report within a framework of democratic governance, and in close cooperation with the Governor and United Kingdom, our partners.
As I have previously said, implementation cannot simply be done within the existing structures of Government. An implementation body will have to be created to support and advance the work involved and there will have to be partnership between the Virgin Islands and United Kingdom to achieve the desired outcome of a model democracy whose institutions and systems of Government are robust and whose economy provides opportunities for everyone to make a decent living.
I am well aware that a decision has not yet been made by the United Kingdom on the report's recommendation for a partial suspension of the Constitution.
Nonetheless, we will continue to engage the Governor on how best the National Unity Government can work in the best interest of the people of the Virgin Islands to deliver reform.
We are a willing partner and ready to take the process forward in partnership without delay.
I want to repeat what I said yesterday.
Change will be hard. Tough decisions will have to be made, and people we know and care about will be affected. However, this is for the better, and in the end we will emerge stronger as a society.
I want to reassure the public that while the National Unity Government will be focused on reform, we will not neglect the delivery of public services and growth of the economy.
Education will get the attention it so urgently needs, led by Minister for Education, Culture, Youth Affairs and Sports, Honourable Sharie de Castro.
Minister for Health and Social Development Honourable Marlon Penn will ensure that health and medical institutions continue operating and that services are maintained.
Minister for Natural Resources and Labour Honourable Melvin "Mitch" Turnbull will continue the work of improving our labour regime and management of the environment.
In my capacity as Minister of Finance, I will ensure that the financial services industry continues to meet the high standards of regulation that have made us successful as an International Finance Centre over the years, particularly as we prepare to join international regulatory efforts by a number of Governments aimed at improving the integrity of the global financial system.
Under my leadership as Tourism Minister, a robust effort to support the tourism industry will be made. I will be assisted in my duties by Junior Minister for Tourism Honourable Alvera Maduro-Caines, and I will also have the benefit of the knowledge and understanding of the Junior Minister for Trade, Economic Development, Agriculture and Fisheries Hon. Shereen Flax-Charles on the specific needs of the business community.
Ladies and gentleman, the National Unity Government in partnership with the United Kingdom and Governor Rankin does have the ability to successfully balance reform and the delivery of public services. This is our intended approach. We are fully committed to working on a non-partisan basis in the best interest of all.
As I close, I want to thank the Honourable Carvin Malone and the Honourable Vincent Wheatley for their tireless work as former Ministers. I know your constituents and the people across this Territory are grateful for your service and will continue to need your representation. Thank you also for your maturity and sacrifice in supporting the formation of a National Unity Government. I know that it was not easy, but your humility demonstrated your love for the Virgin Islands.
I personally want to thank my wife, Carolyn Wheatley, my children Kimathi and Kamaria Wheatley, who are here today. and actually today is my daughter Kamaria's birthday, so happy birthday to Kamaria.
I also want to thank my immediate and extended family and community for their support.
I also am grateful to the people of the 7th district who elected me to represent them. I will continue to do so with passion, diligence, and love.
I want to again also thank my political colleagues for their confidence in me to lead during these challenging times—the National Unity Government.
I will say as well that it is not a coincidence that all of this has happened on the Interdenominational Day of Prayer, and I ask you to continue to keep this newly formed National Unity Government in your prayers.
Let us go forward as one people, with a common destiny.
God bless you all and God bless these beautiful Virgin Islands.
I thank you