Ministry of Health & Social Development
Release Date:
Tuesday, 26 January 2021 - 9:19am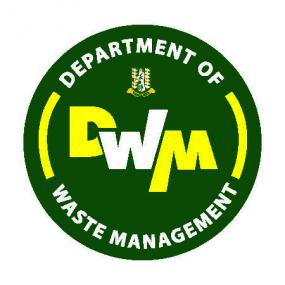 Sixteen winners have been announced in the Territory-wide "We Recycle Student Competition," launched in December which saw Courtez Radway taking home accolades of being the Territory's Super Recycler.
The competition was part of an initiative sponsored by the Government of the Virgin Islands and Green VI to promote the concept of recycling and to encourage children and parents to get involved.
Minister for Health and Social Development, Honourable Carvin Malone said the young people are the future and therefore it is very important that they are taught the 7R's concepts of waste management.
Honourable Malone extended appreciation to everyone who assisted the students in this vital competition. "I would like to extend heartfelt congratulations to the winners and I want to also congratulate the other 112 participants who took part in the competition," Honorable Malone said.
The competition was open to all students across the Territory and focused on glass, aluminum and plastic recycling.
Acting Manager of the Department of Waste Management, Mr. Neville Allen said the competition focused on school-aged children in the hopes of bringing about a paradigm shift on how recycling is viewed in the Territory.
"After this competition we hope the whole recycling concept will stick with not only the children but with their parents as well so that we can get more buy in to the concept of recycling."
According to Mr. Allen recycling will reduce harmful substances from getting into the Territory's incinerator and the dumpsite.
The competition welcomed 127 submissions by students of various ages. Seventy two students hailed from Tortola, 38 from Virgin Gorda, 12 represented Jost Van Dyke and five from Anegada.
The winners of the competition are as follows:
Territory Super Recycler
Courtez Radway – Most Points overall – Enis Adams Primary
Virgin Gorda
Denica Dasilva - Most Glass -Bregado Flax Educational Centre Secondary Division
A'Marley Maduro - Most Plastic - Bregado Flx Education Centre Primary Division
Tae'Jon Dangleben - Most Aluminum - Robinson O'Neal Memorial Primary School
Jost Van Dyke
Ediesha Chinnery - Most Plastic - Hamilton Lavity Stoutt Community College
Glenford Palmer - Most Glass - Elmore Stoutt High School
Kaiela Lewis - Most Aluminum - Elmore Stoutt High School
Anegada
Tiffany Faulkner - Most Plastic - Claudia Creque Educational Centre
Nicholos Smith - Most Glass - Claudia Creque Educational Centre
Dante Varlack - Most Aluminum - Claudia Creque Educational Centre
Winners of the Recycling Competition will each receive a laptop which can be used to facilitate their educational studies. Further details regarding the collection of the laptops will be announced at a later date.
The Ministry of Health and Social Development aspires to provide a caring and integrated system of health and social services that facilitates the recovery of human development and quality of life in the British Virgin Islands.
Author