Department of Culture
Release Date:
Wednesday, 30 November 2016 - 2:27pm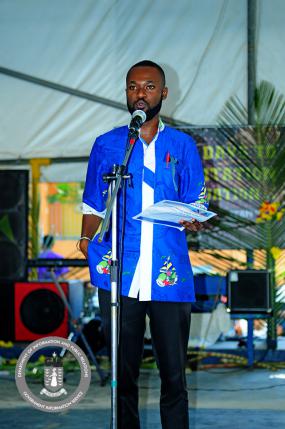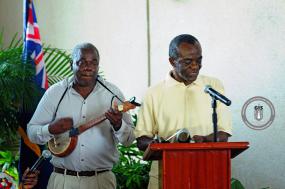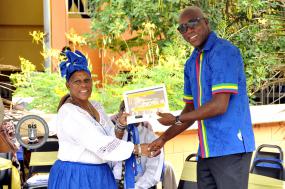 Director of the Department of Culture, Mrs. Luce Hodge-Smith has commended all participants for helping to make Virgin Islands Culture and Heritage Week a success.
Mrs. Hodge-Smith said, "The Department of Culture is especially pleased that residents contributed artwork to the Arts and Crafts Exhibition, wore the Territorial fabric throughout the week, and participated in various cultural activities. We commend all those who contributed to making the week a success and look forward to even more participation next year."
"We also thank the Schools Cultural Committee, comprised of teachers committed to passing on Virgin Islands traditions to the younger generation. Students learned how to make peas soup, play old time games and dance quadrille. Some listened to Virgin Islands stories and played fungi music. All of these activities are integral to the Virgin Islands' cultural and social fabric," said Mrs. Hodge-Smith.
Virgin Islands Culture and Heritage Week was observed from November 13 to 18, under the theme, "Embracing Virgin Islands Culture and Heritage through the Arts, Literacy and Language". Activities included various cultural festivities at the Territory's schools, an Official Opening Ceremony, Opening of a local Arts and Crafts Exhibition at the Central Administration Complex, Cultural March and Food Fair, and a ceremony to launch the latest Virgin Islands poetry anthology, 'Where I See the Sun: Contemporary Poetry in the Virgin Islands'.
Virgin Islands Culture and Heritage Week has been observed since 1994. The Ministry of Education and Culture is committed to 'Creating a Culture of Excellence' through the preservation and promotion of Virgin Islands Culture and Heritage.
###
NOTES TO EDITOR(S): Photographs are attached.
Scenes from Virgin Islands Culture and Heritage Week 2016. (Photo credit: GIS/ Ronnielle Frazer)
Author