Ministry of Education, Culture, Youth Affairs and Sports
Department of Culture
Release Date:
Monday, 17 October 2016 - 3:45pm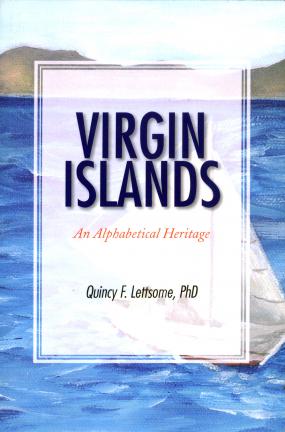 Local author and historian, Dr. Quincy Lettsome will launch his latest book, 'Virgin Islands: An Alphabetical Heritage' on Wednesday, November 2.
Dr. Lettsome's book launch will take place at the Breezeway, Central Administration Complex at 4:45 p.m.
Director of Culture, Mrs. Luce Hodge-Smith said, "We are pleased to launch another Virgin Islands publication from a very well known author. Dr. Lettsome is known for his well-written poetry and prose, but also the vast information about Virgin Islands history and culture contained in his writings."
In a provided statement, Dr. Lettsome said, "As the name implies, the book is based on the history and cultural heritage of the British Virgin Islands and the information is arranged alphabetically. The book tries to expose all to the exciting and interesting history of the BVI. The text is suitable for children, students, libraries, bookstores and tourists."
Dr. Lettsome, a stalwart educator who has taught in the Virgin Islands for over 40 years, has authored anthologies including Virgin Verses 1: The Original; Virgin Verses II: Selected Poems and Lyrics; Virgin Verses III: Sunlit Voices of Our Destiny; and Virgin Islands August Monday and Festivals.
All are invited to attend the book launch event. For more information, persons should contact the Department of Culture at 468-4373.
The Ministry of Education and Culture is committed to creating a "Culture of Excellence".
Author