Office of the Deputy Governor
Release Date:
Tuesday, 9 July 2019 - 1:09pm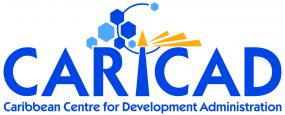 The Government of the Virgin Islands will host the 36th Board Meeting of the Caribbean Centre for Development Administration (CARICAD) on July 18 and 19.
CARICAD, based in Bridgetown, Barbados was established by a decision of the CARICOM Heads of Government in 1975. It is the region's focal point for transforming and modernising Public Sectors of Member States to better formulate and implement public policy towards the achievement of sound governance. Its focus has been on shaping and enhancing the development and sustainability of strong governance and leadership structures.
Speaking on the upcoming meeting, Deputy Governor, Mr. David D. Archer Jr., who serves as a board member said, "I am excited about the opportunity to be among regional colleagues to discuss relevant subjects on public service matters, but equally, to contribute to discussions on how CARICAD can be a service provider to assist in helping to enhance our Public Service organisations. I look forward to this opportunity as CARICAD seeks to assist in reshaping the Public Services in the Caribbean for the future."
Other Board members include Deputy Governors, Chief Executive Officers, Cabinet Secretaries, Permanent Secretaries and Chief Personnel Officers from Member States.
Permanent Secretary in the Deputy Governor's Office and Focal Point for CARICAD, Mrs. Carolyn Stoutt Igwe said that it is an honour for the Territory to be given this opportunity. She added, "The Territory last hosted the 26th Board Meeting in 2006. To date, delegates from 11 of the 17 member states (Anguilla, Antigua, Dominica, Grenada, Jamaica, Montserrat, St. Lucia, Barbados, Jamaica, St. Vincent and the Virgin Islands) have registered for the two-day meeting."
Following an Opening Ceremony on July 18, the board forum will commence with presentations on 'Thinking Big, Digital Transformation and Digital Government'. The main agenda item will be the Development of CARICAD's Strategic Plan for 2020 – 2022. The board meeting will follow on July 19 with discussion on various matters pertaining to the functioning of the board including a report from the Executive Director, Mr. Devon Rowe; the financial report, election of the new chairman and plans for the 40th Anniversary celebration.
The meeting will be held under the theme, Re-shaping the Public Service in the Caribbean for the Future – The Role of CARICAD.
Author