Premier's Office
Release Date:
Monday, 14 November 2022 - 12:10pm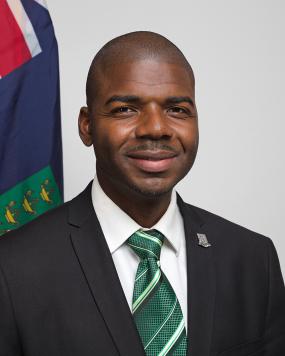 STATEMENT BY PREMIER AND MINISTER OF FINANCE
DR. THE HONOURABLE NATALIO D. WHEATLEY
ANNOUNCEMENT OF NO TRADE LICENCE FOR COMMERCIAL RECREATIONAL VESSELS
FRIDAY, NOVEMBER 11, 2022
Good day and God's blessings upon the people of the Virgin Islands.
I take this opportunity to publicly congratulate Governor Bryan and Lieutenant Governor Roach on their re-election. I also take this opportunity to congratulate all other government officials elected.
It is important to note that we are currently formulating new policies and amendments to existing legislation that will recognise transient vessels, modify fees, provide greater ease of access while ensuring that the economic value of locally based charter operations is protected.
We are grateful to those who have chosen to have their base of operations in the BVI, we recognise their important continuous contribution to the BVI economy and we in no way underestimate the value of this sector. There is a balance to be maintained and that balance must offer advantages for BVI based products and services within the BVI tourism space because of their commitment to the Territory and product. Last season was however difficult for all parties involved and some subsectors of the tourism economy were severely impacted by the resulting reduced maritime traffic. While it will take time to fully develop and implement the proposed solution; there is an immediate need to make some adjustments to ensure that this tourism season affords all subsectors the opportunities to pursue a return on their investments through adjusted provisions for increased maritime traffic. Without improved traffic numbers those opportunities are reduced.
We are also happy to facilitate easier access for our USVI neighbors with whom we enjoy a strong relationship; and they in return have agreed in principle to reciprocal applications for BVI boats trading into the USVI – this an important step considering potential recent escalation of requirements that could've cripple traffic on both sides.
I come to you today with an important announcement in regard to our tourism sector. In an effort to provide a more efficient and streamlined experience for our incoming guests, effective Friday 11th November, we have taken the decision not to require BVI trade licences from foreign based commercial recreational vessels conducting day or term charters or water taxis. Work Permits will not be required for the crew working on these vessels.
We will continue to promote the BVI based business and develop incentives and advantages for those so committed. This is already evident in some reduced fee levels for home based charter operations; and our BVI based maritime businesses are returning. Today we welcomed the yacht Taillights, a large yacht into the BVI home based family – chartering based in BVI under a BVI company this season, the first of it's size to be BVI home based. I understand that we should have a second similarly-sized yacht joining the BVI family shortly; and this is a testament to the value and quality of the BVI tourism product that we continue to develop and promote.
There is much more work to be done, and I will update you shortly with more updates to assist in a very successful tourist season.