Constitutionally Established Departments
Office of the Director of Public Prosecutions
Release Date:
Thursday, 3 March 2022 - 12:20pm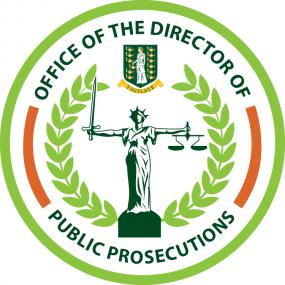 On the 1st March, 2022 the Royal Virgin Islands Police Force (RVIPF) arrested and charged Police Sergeant Marley Sebastein for the Offence of Perjury. Complaints for the offences of Perjury and Perverting the Course of Justice were laid in the Magistrates' Court by the Office of the Director of Public Prosecutions. The matters are indictable.
The allegations are that on the 22nd February, 2022 Mr. Sebastein attended to the High Court to give evidence in the retrial of the Queen v Pamphill Prevost and Simon Power. Messrs Prevost and Power are being tried for the offences of theft and conspiracy to steal as a result of numerous allegations of corruption. The first trial which was held between January – April, 2019 resulted in a hung jury. Mr. Sebastein gave evidence under oath in 2019. Mr. Sebastein was served with a subpoena in early February 2022, attended court on the 22nd February, 2022 where he gave evidence under oath that was contradictory of the evidence given in 2019 and to his witness statement given in August 2017.
Mr. Sebastein has been suspended from active duty by the Commissioner of Police.
Mr. Sebastien's first appearance before the Magistrate is expected to be heard on 3rd March, 2022.
Offences which disrupt and undermine the administration of justice in the Territory will be investigated and prosecuted.
As the substantial matter of the Queen v Pamphil Prevost and Simon Power is an ongoing jury trial, the press is kindly asked to accurately report the matter and to prohibit commentary.