28 November 2018 - 3:28pm
STATEMENT BY MINISTER FOR HEALTH AND SOCIAL DEVELOPMENT
HONOURABLE MARLON PENN
ON THE FIRE AT POCKWOOD POND INCINERATOR
NOVEMBER 28, 2018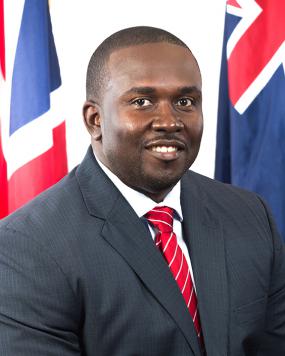 Residents of the Virgin Islands, on Monday, 26th November after 3:00p.m., a fire broke out at the incinerator located in Pockwood Pond, Tortola. The Fire and Rescue Department arrived promptly on the scene where the fire was contained and extinguished. Although the cause is still under investigation, I can say that eye witness accounts are alleging that a possible gas tank explosion travelled inside the area setting the building and contents on fire. I am grateful to report that no one was injured.
The public is therefore advised to use the dumpsite on the hill, above the incinerator, where incoming waste will be landfilled in the interim. Technicians are scheduled to arrive by the end of this week to assess the damages to the incinerator and equipment.
I would like to take this time to thank the brave men and women of the Fire and Rescue Department; D&S Trucking, B&B Trucking, Tattoo Trucking, Water & Sewage Department, BVI Electricity Corporation and the Tortola Concrete Products for the assistance rendered in extinguishing the fire. Sincere thanks also to the staff of the Department of Waste Management, who continues to risk their lives while containing, managing and disposing of waste.
As the Minister responsible for health, I extend my deepest apologies to the residents in Pockwood Pond and surrounding areas for any inconvenience or discomfort caused. For updates and additional information, persons can monitor the Government of the Virgin Islands Facebook page. I thank you.
Author
Ministry or Department Associated with this News Article: