Ministry of Natural Resources and Labour
Constitutionally Established Departments
House of Assembly
Release Date:
Friday, 28 October 2022 - 4:09pm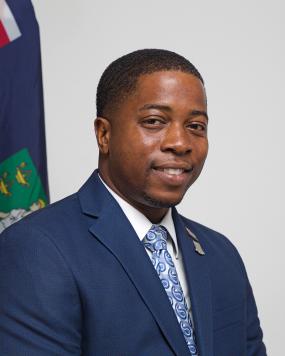 Statement by the Honourable Melvin M. Turnbull
Minister for Natural Resources and Labour
Seventh Sitting of the Fourth Session of the Fourth House of Assembly
18th October 2022
Listing of Non-Belonger Land Holding Licence Sales on the Government of the Virgin Islands' Website
Madame Speaker, I am pleased to share recent advancements in ensuring greater awareness of the availability of lands for first-time land and property owners, as well as those who are seeking to increase their stake in the economic and social development of our beautiful islands. On the 8th of September the Ministry of Natural Resources and Labour launched a new venue for the publication of available lands for sale in the Virgin Islands. Persons who are desirous of purchasing lands and property will now have the information they need readily available following a change in the present policy of advertising lands for sale under Non-Belonger Land Holding Licence.
As of Wednesday September 21, persons selling property under a Non-Belonger Land Holding Licence must provide the relevant information to the Ministry of Natural Resources and Labour for posting on Government's website. Madame Speaker, this initiative does not replace the current practice of advertising available lands for sale in our local newspapers or online media for four (4) consecutive weeks. The listing on Government's website will run concurrently with the other advertisements already in use. Therefore, Madame Speaker, this approach is aimed at providing another form of exposing prospective sales of lands to a larger segment of the community to what is available in the real estate market.
Madame Speaker, it is important to note that in bringing to reality this programme, several departments of Government were instrumental in assisting the Ministry to digitize the posting of available Non-Belonger Land Holding Land sales on the website. The departments of Information Technology and Town and Country Planning have harnessed and effectively used the investment in Geographic Information Systems to graphically present listings using maps. The maps are user-friendly, making property searches more visually appealing and accurate. I urge the public to visit the website, bvi.gov.vg/nblhl, to view the technology that illustrates available lands for sale under Non-Belonger Land Holding Licences.
Madame Speaker, I finally emphasise that this programme is in keeping with this Government's goal of increasing the stake of Virgin Islanders and Belongers in the ownership of this precious land by ensuring that prospective sellers and purchasers of lands and properties are matched and that a greater proportion of local ownership is ensured over time.