Office of the Governor
Release Date:
Saturday, 11 April 2020 - 6:42pm
Statement by His Excellency the Governor, Mr. Augustus J.U. Jaspert
On New COVID-19 Developments and a Happy Easter message
11th April, 2020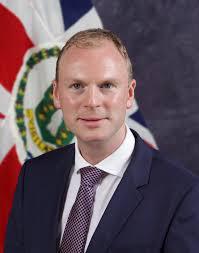 Good day and a Happy Easter to all,
As we come to the end of our first week of full lockdown, I would like to let you know what we've been working on. But before that, I want to acknowledge again how difficult the curfew is - I offer my heartfelt thanks to everyone who is doing their bit and staying at home. Together we can beat this virus.
Whilst it has been a challenging week, there have been some positives. Most importantly, we have not seen evidence of further transmission of the virus.
Across our services, I am pleased to see the Courts up and running this week, thanks to video conferencing and a great deal of hard work by dedicated teams from across the criminal justice system. We took measures after the hurricanes of 2017 to ensure continuity of our Courts, including their ability to meet virtually. I am pleased that they are working effectively and justice continues to be served. As you'll know, an active, impartial and fair criminal justice system is key to any thriving democracy and we can be proud to say that, in spite of the challenges placed on us all by the virus, criminal justice will continue to be served in the Virgin Islands. Thank you to all the public officers who played a part in achieving this.
Other positive news is that 960 more test kits arrived this week from the UK, adding to the 480 test kits we received from the UK last week. My team at the Governor's Office has been working closely with health teams here in BVI and the UK to source vital equipment for the Territory. These additional tests have been delivered directly to the BVI Health Services Authority. They are crucial to our strategy for fighting the virus as they will allow our medical teams to identify and isolate anyone infected.
Your Government is actively working on plans for the end of this current lockdown period. Today, the Premier, the Minister of Health and myself discussed arrangements with suppliers and stores. Tomorrow, Cabinet is meeting to discuss further and we will communicate plans shortly.
I know this continues to be a difficult time for all of us. Easter weekend is normally a time to come together, to pray, to be with friends and family. Although it will be more difficult to carry out our family traditions or visit Church as we usually do, we are fortunate that technology is allowing us to connect online more than ever before. I will be sharing our Easter meal with my family via Zoom and my boys have decorated Easter eggs to hang up around the house to celebrate.
We have lots to be thankful for here in the Virgin Islands. I have seen so much resilience from us all in these past weeks and I would like to say thank you for that – and for continuing to comply with the curfew in spite of the hardship it brings.
I would like to wish you all a very happy and healthy Easter.
Stay inside, stay positive and stay healthy. Thank you and may God bless this Territory.