16 January 2020 - 10:09am
Statement by Deputy Governor, Mr. David Archer, Jr.
On the Impartiality of our Judiciary In Matters before the Court
Issued on 15th January, 2020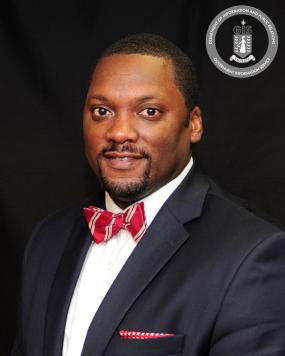 In any society, an independent and honourable judiciary is indispensable to justice. This system of Government was built by noble men and women who ensured that the integrity and independence of the judiciary was preserved throughout the years of its existence. This is why as Deputy Governor, I find it important to reference an article with blogs that were posted by one of our media houses with the headline: "Magistrate's brother granted 50k bail for gun related charges."
I find it important to note that the decision on this case was handed down by Magistrate Christilyn Benjamin and not by Senior Magistrate Tamia Richards.
The laws that have been instituted have guided our judiciary for many years now. The system involves a close working relationship between the police, the courts, the Office of the Director of Public Prosecutions and the Attorney General's Chambers. Canons of judicial ethics would disqualify a judicial officer, such as a Magistrate, from presiding over any matter and having any involvement in his or her public capacity, both seen and unseen in which his or her impartiality may be reasonably questioned, including in a case involving a relative.
Where a conflict of interest arises, the matter is then listed for hearing before another judicial officer that is not conflicted. Each judicial officer has complete judicial independence from the other and the assigned judicial officer will be able to render whatever decision he or she considers accords with the law, free from any interference of the conflicted judicial officer. The public should also have full confidence that the Code of Judicial Conduct of the Eastern Caribbean Supreme Court and the common law principles on the conduct of judicial officers will continue to serve as the standard that the judiciary will be required to follow in the Territory of the Virgin Islands.
Persons who have legitimate complaints about improper conduct by judicial officers should make such complaints under confidential correspondence to the Deputy Governor's Office.
Deputy Governor
Author
Ministry or Department Associated with this News Article: