Ministry of Education, Culture, Youth Affairs and Sports
Release Date:
Wednesday, 13 July 2016 - 1:06pm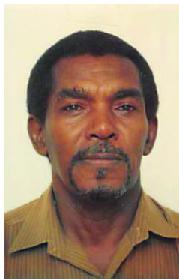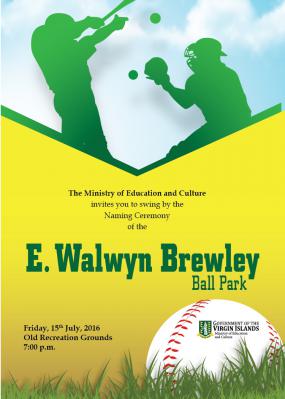 The softball field in Road Town will soon be named after Mr. E. Walwyn Brewley, who was an integral force in the development of softball in the Territory.
The official ceremony takes place on Friday, July 15 at the field at 7:00 p.m. Premier and Minister of Finance, Dr. the Honourable D. Orlando Smith, OBE; Representative for the 4th District, Honourable Mark Vanterpool; Minister for Education and Culture Honourable, Myron V. Walwyn; and the Honouree Mr. Brewley will deliver remarks for the special occasion.
Mr. Brewley is being recognised for his contribution towards the development of softball in the Territory. Since 1967, he has performed as player, official scorer, statistician, announcer, treasurer, Vice President and President of the BVI Amateur Softball Association. He was the longest serving president of amateur softball in the English Speaking Caribbean.
Regionally and internationally, Mr. Brewley led the BVI delegation to numerous Central American and Caribbean Confederation (CONCACAS) Congresses, International Softball Federation (ISF) Congresses and attended Pan American Confederation of Amateur Softball (CONPASA) Congresses.
Mr. Brewley's dedication and contribution to the development of softball in the Territory was recognised by the International Softball Federation who inducted him into the International Softball Federation's Hall of Fame on June 17, 2000. He is the only member of the BVI Amateur Softball Association to have received such an honour.
The Ministry of Education and Culture is committed to creating a "Culture of Excellence".
Author