Office of the Governor
Release Date:
Friday, 19 June 2015 - 9:45am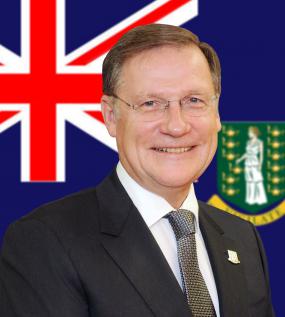 Public officers have been commended for their conduct during the just concluded 2015 General Elections.
His Excellency Governor John S. Duncan, OBE, expressed his gratitude to officers for adhering to the Election Guidance Notes issued by the Deputy Governor Mrs. V. Inez Archibald, CBE.
In a statement Governor Duncan said, "I make the assumption that you did in fact read the Election Guidance Notes and conducted yourselves in keeping with these notes. As of today, there were no reports of public officers behaving in a manner that would question the integrity of the service."
The Governor encouraged officers to continue improving their standard of work. "Last Monday, you exercised your democratic right; last Tuesday it was back to work serving the public who are our primary customers," he said.
Governor Duncan also extended special appreciation to the Supervisor of Elections, Ms. Juliette Penn and her team for efficiently executing their duties and the many public officers who served as election officers.
He added, "I am aware that all of you worked long hours to ensure the process ran smoothly, and I am sure that your country thanks you."
Deputy Governor Mrs. V. Inez Archibald, CBE, disseminated three documents to public officers on April 30 to guide their conduct during the 2015 General Elections. They were "The Elections Guidance Notes for Public Officers', the 'Public Service Code – Issued on Authority of the Governor – July 1997' and the 'Statement of Principles and Guide to Acceptable Conduct in the BVI Public Service'.
The Deputy Governor in her correspondence referred specifically to the Elections Guidance Notes when she wrote, "While these Guidance Notes, which address a wide range of issues including background legislative information, specific and general guidelines, and communication activities, may not be exhaustive, the underlying principle of impartiality as between contending parties in an election should govern the conduct of all public officers."
The Governor, at a Planning Day for the Governor's Group held in the first quarter of this year said t good governance is one of the core roles and responsibilities of the Governor's Group. He also emphasised that the public service must be effective and free from political interference.
The Governor's Group has three main areas of responsibility are security, justice and good governance.
Author