Premier's Office
Ministry of Natural Resources, Labour and Immigration
Ministry of Health & Social Development
Release Date:
Wednesday, 10 April 2019 - 11:26am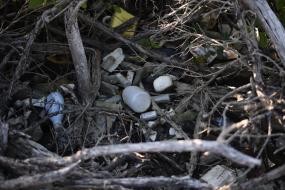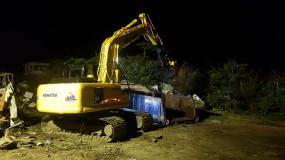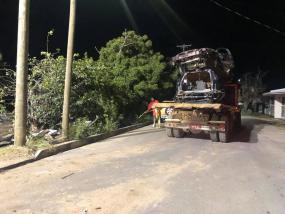 Premier and Minister of Finance, Honourable Andrew A. Fahie will lead the charge over the course of six months to launch a comprehensive clean-up of the Territory.
An official statement of this initiative will be made by the Premier on April 22 in observance of Earth Day.
All community groups including businesses, churches, schools, non-governmental organisations and homeowners are encouraged to join forces to clean up the BVI and strategically combat the growing waste management problem.
Deputy Secretary in the Premier's Office, Mrs. Geraldine Ritter-Freeman said, "While the Government is seeking to coordinate this effort and provide the support and resources needed to achieve the set objectives, it is incumbent upon the communities to organise, mobilise and to collectively clean up our Territory."
The initiative has already begun in Virgin Gorda with an intense derelict collection project which is being executed in collaboration with the Department of Waste Management and the Recovery and Development Agency.
Mrs. Freeman added, "The wider community has also taken the initiative to clean up select areas, such as grave yards, beaches and national parks, which is expected to continue."
Members of the Ninth District are also being notified of an independent weekend clean-up in personal and community spaces scheduled for Saturday, April 13 and Sunday, April 14.
Similarly, all residents are being asked to come together and identify areas within their respective communities to be cleaned.
For more information on the Territory Wide Clean Up initiative, contact the Premier's Office at telephone number 468-2152.
Photo Caption:
Garbage littered within the mangroves in Road Town. (Photo Credit: Franklyn Skerritt/GIS)
Derelict collection project in Virgin Gorda. (Photo Credit: Adrianna Soverall/MHSD)
Derelicts being transported to the barge in Virgin Gorda. (Photo Credit: Adrianna Soverall/MHSD)
Author