Ministry of Transportation Works and Utilities
Release Date:
Monday, 29 August 2016 - 11:35am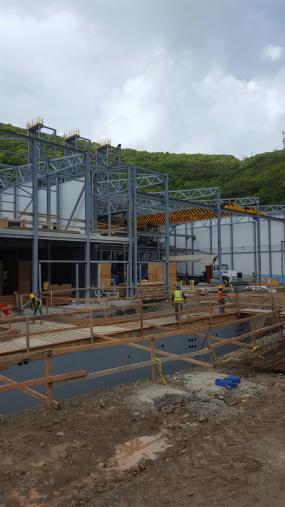 Expansion works on Phase V Power Development Programme at the Pockwood Pond Power Station is said to be progressing as scheduled.
Pictured is the expansion works on the building. Phase V also includes the installation of two 34.5 KV transmission cables from Pockwood Pond to Long Bush, that was completed in June, and the addition of 3 diesel-fired Wartsila Generators.
Work for the Phase V power development Programme is scheduled to be completed by December 2016.
Author