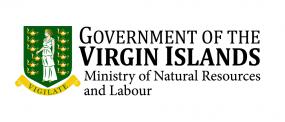 Plans are in place to conduct a soft launch of the Work Permit Prototype-Online System on approximately 32 cross sectoral companies registered in the Virgin Islands.
The selected companies in their respective groupings will test the system during this pilot phase and will be able to use the prototype system to upload new work permit applications and to upload required information and documents such as passport pages, medical and police records to the system.
Minister for Natural Resources and Labour and Representative for the Ninth District, Honourable Vincent Wheatley said the objective of the online system is to ensure the processing of work permits to be as seamless and efficient as possible.
Honourable Wheatley said, "It is a very important first step in making the government more efficient and effective as it relates to our services. We want to ensure that all the minor issues that may arise are addressed in this testing phase before we release it fully to the entire public."
The system is in the testing phase of the electronic processing of new work permit applications. By the end of the prototype testing period, there is expected to be an adequate amount of data that will be collected, user feedback and requirements that are both technical and customer based to enable the system to be finalised before being launched to the wider public.
Administrative and Desk Officer in the Departments of Labour and Immigration Ms. Nadia Demming said, "The Work Permit Online System and the entire digital transformation that the Departments of Labour and Immigration are currently undergoing will directly assist in the functionality and the level of service offered to the public. It also goes further to allow for proper reporting, thus allowing for a more data-based decision making as it relates to policy and legislative review. The ministry and its departments are excited to be a part of the pilot phase and are looking forward to the feedback from the companies involved."
Other Government services will continue to undergo transformation following the successful launch of the new Digital Transformation Work Permit Prototype-Online System as the Public Service continues on its way to becoming world class.
Author
Ministry or Department Associated with this News Article: