Ministry of Education, Culture, Youth Affairs and Sports
Release Date:
Tuesday, 21 March 2023 - 4:24pm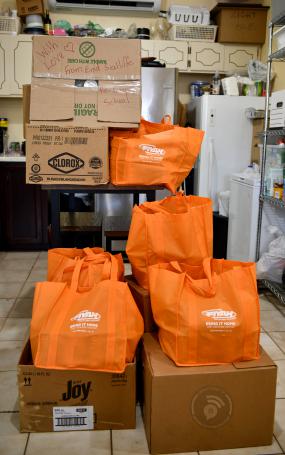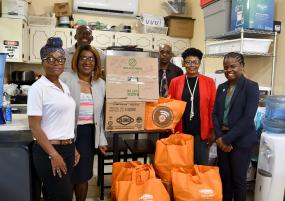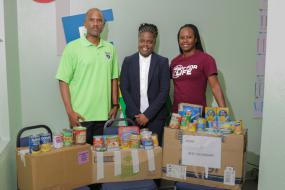 Minister for Education, Youth Affairs and Sports Honourable Sharie deCastro and other ministry officials are featured during the handing over of non-perishable goods to replenish pantries during Education Week 2023 held March 12 to 19. The Ministry of Education and its schools pooled resources, and students and staff members donated non-perishable food items towards the cause. Donation was made to the Family Support Network (FSN) on March 20 on Tortola. Schools on Virgin Gorda made their donation to the Valley Methodist Church who operates a community food pantry on the island. Education Week 2023 was observed under the theme Virgin Islands Education: Moving Full S.T.E.A.M. Ahead".
Author