12 February 2015 - 2:15pm
Statement By Minister For Education And Culture Honourable Myron Walwyn
At The Third Sitting Of The Fourth Session Of
The Second House Of Assembly Of The Virgin Islands
The Scholarship Trust Fund Board Loans
Thursday, February 12, 2015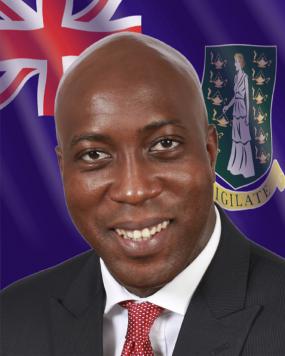 Madame Speaker, thank you again for the opportunity to make a brief statement to this Honourable House on the Scholarship Trust Fund. Government grants a certain number of scholarships every year Madame Speaker but recognizes that it is impossible to meet all the funding needs of every single person in the Territory, and hence the need for the Scholarship Loan Fund.
Thus the Territory entered into an agreement with the Caribbean Development Bank in 2008 and obtained $5M to set up a revolving loan scheme to assist Virgin Islanders seeking to obtain an education at the tertiary level. This Government, as previous Administrations, places a very high premium on the education of our people. In today's world, Madame Speaker, it is more important than ever that our people are on the cutting edge in order to sustain the development of this Territory.
Madame Speaker, since 2011, the Scholarship Trust Fund Board has invested in 102 persons for study in various fields and committed funds of over USD $2.7 M from the loan fund. This success came about as a result of the collaboration between the Ministry of Education and Culture, National Bank of the Virgin Islands, Caribbean Development Bank and the Board appointed to administer the fund. However, Madame Speaker, the loan fund is under-utilized and the Board has recognized the need for more marketing to get the word out regarding the availability of additional funding. They have been working relentlessly to get the word out to the population on the availability of this fund and have met some success.
Meetings have been held with the high demand areas such as the Health Services Authority to see how the Scholarship Trust Fund can best finance the needed training of an array of individuals. The Board, Madame Speaker, has been represented at several job fairs and other such activities to raise awareness.
To date, areas of study for those receiving loans run the gamut of a cross section of industries and key areas within the areas of need in the country such as:
• Architecture/Engineering
• Education
• Business and Economics
• Environmental Studies
• Medicine/Health Services
• General Sciences
• Communications
• Law
• Technical Studies / Land Surveying
• Marine Studies
• Professional Certifications
• Tourism and Hospitality
• Social Work
I want to take this opportunity Madame Speaker to thank Mr. Deon Vanterpool, the present Chairman and his team for the diligent work they have been doing. I also thank all those who have served on previous Boards.
I would like to urge persons in the community to make use of this loan programme in realizing their pursuits. This is an important source of funding for tertiary level education as we all work together in the pursuit to create a culture of excellence and place and even higher value on the opportunities that a well-educated society can provide for all in our community.
Thank you, Madame Speaker
Author
Ministry or Department Associated with this News Article: