Ministry of Communications and Works
Release Date:
Thursday, 16 June 2022 - 2:28pm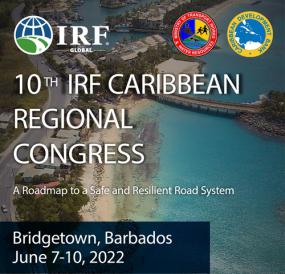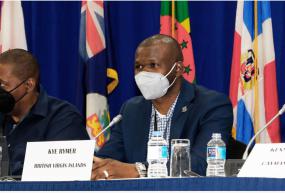 Deputy Premier and Minister for Communications and Works, Honourable Kye M. Rymer has said that it is important that small island developing states share resources where necessary and work to address concerns that affect them.
Honourable Kye M. Rymer was speaking on the outcome of the 10th International Road Federation (IRF) Caribbean Regional Congress held in Barbados under the theme 'A Roadmap to a safe and Resilient Road System.'
The congress event was established in 2012 as an answer to repeated calls for a specific forum that addresses the needs of transportation professionals across 30 countries and territories in the region. The flagship event celebrated its 10th anniversary and covered topics on:
Infrastructure Investments & Innovative Financing
Road Safety
Delivering Resilient Road Infrastructure & Services
Regional Integration & Cooperation
Road Asset Management
Decarbonisation of Road Transport
Building Capacity in Caribbean Public Works Ministries
The Effect of COVID-19 on Road & Transport Agencies
Honourable Rymer said the National Unity Government is doing its part and has an incentivised initiative that allows for the free importation of electrical vehicles, duty free, in an effort to reduce the carbon footprint and encourage a green lifestyle in the Virgin Islands.
Eleven ministers responsible for Transportation in the region attended the congress. They included Antigua and Barbuda; Barbados (Host); The Virgin Islands; Cayman Islands; Dominica; Grenada; Guyana; Jamaica; Puerto Rico; St. Lucia; and Turks and Caicos.
(Photo Credit: Provided)
Note: Flyer of Event; Image of Deputy Premier and Minister for Communications and Works, Honourable Kye M. Rymer.
Author