Department of Trade, Investment, Promotion and Consumer Affairs
Release Date:
Friday, 30 December 2016 - 10:26am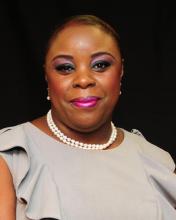 Holders of multiple trade licenses can now have their licenses renewed in two days.
The Department of Trade, Investment Promotion and Consumer Affairs has announced that in an effort to improve the customer service experience and reduce the waiting period, the temporary service is now available for persons who hold five or more trade licenses for renewal.
This service is expected to expedite the renewal process for clients who submit their paperwork and payment to the Department of Trade on the second floor of the Sebastian building in Road Town. The enhanced service is being offered for a limited time period between January 2 to February 28, 2017.
This initiative is in keeping with Government's commitment to change the way public service is delivered; improve relations with the business community; and to simplify doing business with Government agencies.
Director, Mrs. Karia Christopher, said she is pleased to offer this enhanced procedure for a limited time which is designed to streamline and bring more efficiency to this category of clients.
She also encouraged Trade license holders to begin the annual process of renewing their licenses for the upcoming 2017 business year.
"The Department of Trade, Investment Promotion and Consumer Affairs has always prided itself on the provision of superior customer service delivered quickly and professionally," Mrs. Christopher said.
Mrs. Christopher added that in keeping with this overarching objective, the department is offering this opportunity to make the process easier not only for multiple trade license holders, but for all clients as the wait time will now be significantly shorter.
The department is advising its clients that the processing time for payments left at the second floor office will not exceed two days.
The Department of Trade, Investment Promotion and Consumer Affairs is responsible for facilitating the development and growth of the BVI business environment, by helping businesses to realise their full potential. This is done through the establishment and management of programmes and networks that provide information, education, training, finance and other assistance in order to foster sustained economic development in the Territory.
Author