Premier's Office
Ministry of Natural Resources and Labour
Department of Labour and Workforce Development
Release Date:
Wednesday, 21 December 2016 - 4:55pm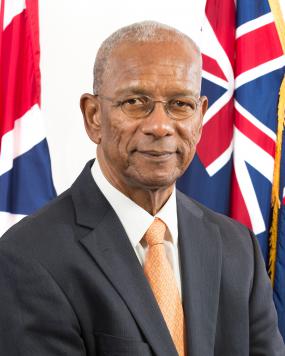 The Government of the Virgin Islands is moving ahead with plans to revise work permit fees as indicated in the 2016 Budget Address.
Work permit fees are currently being reviewed and the amended fees will become effective in April 2017.
Premier and Minister of Finance, Dr. the Honourable D. Orlando Smith, OBE while delivering the 2016 budget, announced that some fees have remained the same for decades and a decision was taken to augment some fees as part of the 2016-2018 fiscal strategy. The current work permit fee structure has been held constant since 1981.
It is anticipated that by the time the amended fees take effect next April, the public would have started experiencing some of the process improvements at the Departments of Labour and Immigration.
These improvements are part of the BVI Forward Initiative to Reform Immigration and Labour. Over the past year, the Financial Services Implementation Unit has been working closely with both departments to streamline the work permit process to achieve greater efficiency and eliminate duplication.
Author