Ministry of Health & Social Development
Department of Waste Management
Release Date:
Friday, 7 September 2018 - 3:31pm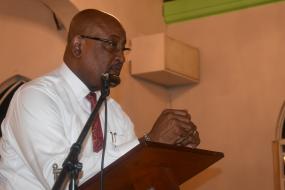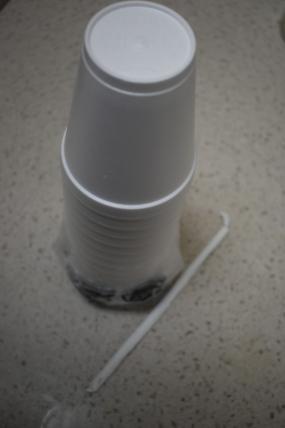 Minister for Health and Social Development, Honourable Ronnie W. Skelton has announced plans to curb the importation of single-use plastics in the Virgin Islands.
Minister Skelton made the announcement during a community meeting with residents in the western communities of Tortola on September 4.
Honourable Skelton said a ban will assist in reducing the harmful effects caused by plastics such as straws and Styrofoam. He said it will also have lasting effects that will promote a healthier people and a cleaner Territory.
Minister Skelton also stated that some of the challenges in waste disposal since the 2017 hurricanes are the co-mingling of the many types of waste and the volume that is collected.
Meanwhile, Manager of the Department of Waste Management Mr. Greg Massicote addressed his department's short and long term waste management plans with the residents.
He agreed that reducing the amount of waste through banning certain types of materials such as single-use plastics including Styrofoam containers would assist in waste reduction. He also made an appeal to the public to start using reusable containers as this would help with waste reduction.
Mr. Massicote reported that prior to the hurricanes, the department collected 40,000 to 45,000 tons of waste per year and 20 percent of it was categorised as plastics. He added that waste collection has increased to an estimated 100,000 tons since September 6 last year.
Plastic is a synthetic, non-biodegradable material. The toxins in Styrofoam and other plastic materials can leak into food and drinks, and are released into the atmosphere during high temperature waste treatments such as open burning and incineration. Plastic debris also causes death and injury to sea creatures and wildlife.
The Ministry of Health and Social Development aspires to provide a caring and integrated system of health and social services that facilitates human development and improves the quality of life in the Virgin Islands.
Audio: Minister for Health and Social Development, Honourable Ronnie W. Skelton
Caption 1 of 2: Styrofoam cup and plastic straw. (Photo Credit: Adrianna Soverall/GIS)
Caption 2 of 2: Minister for Health and Social Development, Honourable Ronnie W. Skelton addressing residents at the Community Meeting where he announced the plan to ban single-use plastics. (Photo Credit: Adrianna Soverall/GIS)
https://bvi.gov.vg/sites/default/files/342_-_audio_clip_-_minister_rw_skelton_-_government_moves_ahead_with_plans_to_ban_plastic_straws_and_styrofoam_0.mp3
Author