BVI Tourist Board
Release Date:
Friday, 27 July 2018 - 5:08pm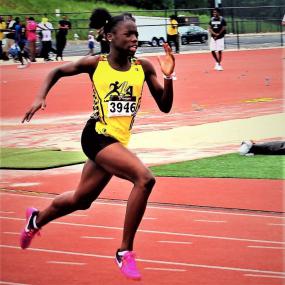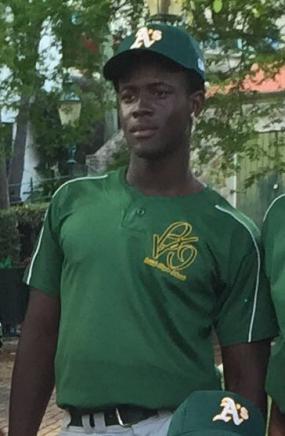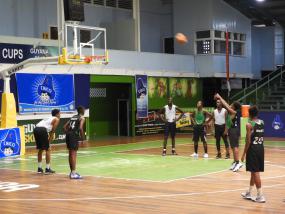 Young, aspiring British Virgin Islands athletes Stephan Deleon (basketball), Nashawnta Smith (baseball), Adaejah Hodge (track & field) and Angel George (tennis), are bound for Bradenton, Florida next month. The quartet, are the recipients of scholarships to attend the prestigious IMG Sports Academy in Florida from August 12 to 18, for a one-week Youth Core Sports Camp in their respective athletic disciplines. The scholarships are one of the benefits from the British Virgin Islands Tourist Board's partnership with the Miami Open as the Caribbean Destination sponsor of the popular tennis tournament this year.
"The BVI Tourist Board is proud of our four aspiring athletes and we are pleased to be able to afford them the opportunity to upgrade their skills and gain valuable exposure at a top-flight athletic academy. This is in keeping with our thrust toward the development of our youth and we see it as planting a seed for the development of Sports Tourism. We congratulate the young athletes and their parents for being successful in obtaining the scholarships," said Director of Tourism Mrs. Sharon Flax Brutus.
Stephan Andre Wilson Deleon is currently a Grade 9 student at the Chase Academy Foundation in Georgetown Guyana, where he relocated following the 2017 hurricanes. Playing the position of guard, Stephan is described as an outstanding shooter and tenacious defender, who is highly focused. The fourteen-year-old has been a perennial standout in BVI basketball camps since the age of four and is an All-Star player for the Under 16 Secondary School League at his current school. He intends to win a basketball scholarship to attend university and eventually make it to the NBA.
Adaejah Hodge is a twelve-year-old track and field athlete who has already gained a reputation for versatility, and ability from her early beginnings as an Althea Scatliffe Primary School Strider, competing in the Inter Primary School Championships and BVI Athletics Association track meets. She relocated from the BVI to Atlanta Georgia in 2015 and began competing in her new school the following year. She can compete at a high level in a number of events. Miss Hodge who competes in the 100m, 200m, 400m, Long Jump, High Jump and Triple Jump representing Mason Creek Middle School in Douglasville, Georgia, was her school's female MVP and the top female competitor in the 2018 Mustang Track Meet and the 2018 Wildcat Invitational. Adaejah said, "The 400 is now my favourite event because it gives me more time to strategize and I can show my coaches how strong I'm becoming."
Fourteen-year-old Angel George, Jr. has been playing tennis since the age of six and enjoys playing and helping other young BVI residents to learn the sport. He has represented the Territory in many regionaltournaments including COTECC Junior International Under 14 Tournament held in Barbados in April 2017. This tennis enthusiast considers himself a BVI ambassador for Sports Tourism. His future goal is to start a tennis school in the BVI and promote the BVI as a place for tennis players to visit.
Nashawnta is a 17-year-old baseball player, who is described by his coach as a super athlete who would make an impact on the sport with the proper training. Nashwanta is excited about attending the IMG Academy Summer Camp, as he is very passionate about the sport, having played since he was about 7 years old. He sees this as an opportunity to improve his skills and gain more exposure from travel and high-level training. Commenting on his future, Smith said, "I have the ambition to be one of the next ambassadors to promote the tourism of the BVI."
The BVI Tourist Board announced the scholarship opportunities early in June and applicants had a deadline of June 28th to apply.
Author