Ministry of Health & Social Development
Release Date:
Monday, 6 February 2017 - 9:24am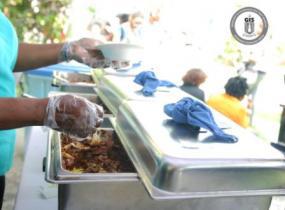 Food business owners are reminded that they are required to be licensed in order to operate within the Territory.
Acting Chief Environmental Health Officer at the Environmental Health Department Mrs. Yolanda Penn stated that all establishments must register annually, be inspected and licenced.
Mrs. Penn reminded business operators that the licence is effective from the month of application for a year and not a calendar year.
"We want owners and operators to ensure that their registration and licence are up to date to avoid operating in violation of the Public Health Food Hygiene Regulations," she added.
Food establishments are also required to post their licences in a clearly visible place to the public and patrons, as it confirms that the establishment has passed inspection and met requirements to operate.
The Environmental Health Division is committed to ensuring that all aspects of the environment with the potential to negatively impact health are managed efficiently to enable all persons in the BVI to attain and maintain optimal health and social well-being.
Author