Fire and Rescue Service
Release Date:
Thursday, 20 August 2015 - 5:00pm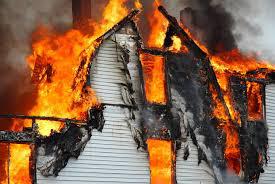 The Virgin Islands Fire and Rescue Services Department is encouraging the community to take appropriate measures in protecting their homes and buildings from structural fires.
Acting Chief Fire Officer, Mr. William Penn stated, "As advice before leaving your home, unplug unused appliances, ensure there are no leaks from gas tanks and do not leave children unattended around matches or fire."
The advice comes on the heels of an emergency call received on Wednesday August 19, where the department successfully extinguished a fire in Huntums Ghut. According to the department, the call was received at approximately 4:17 a.m. from a residence in Huntums Ghut adjacent Radiotron in which a fire was burning on the second floor in a bedroom.
One fire truck from the Road Town Fire Station and seven fire personnel responded and were on the scene. Within eight minutes, the fire was contained, controlled and extinguished. The team of fire officers then took an additional hour to damp hot spots to ensure the area was secured.
Mr. Penn stated, "The building fire brings the total number of structural fires to 15 for the year. This is a concern because persons are losing personal items and property is being damaged or lost."
The nature of this incident should be a reminder to all residents and visitors to be mindful and to take precautionary measures in eliminating unwanted fires. Residents should also be mindful of the current dry season and not to engage in activity involving backyard, pasture, or any other fire burning, to ensure a healthier Virgin Islands for all.
The Fire and Rescue Service is committed to protecting health, life and property from the effects of fire and all other man-made and natural accidents and disasters.
Author