BVI Electricity Corporation
Release Date:
Friday, 9 February 2018 - 4:30pm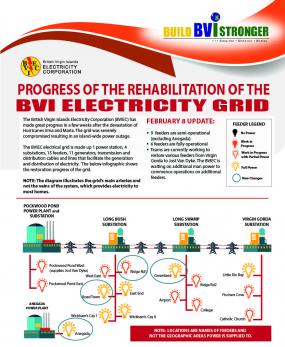 Electrical teams are currently working to restore various feeders from Virgin Gorda to Jost Van Dyke. To date,sixfeeders are fully operational while ninefeeders are semi-operational, excluding Anegada which has its own power plant. The BVIElectricity Cooperationis awaiting additional man power to commence operations on additional feeders.
Author