Ministry of Natural Resources and Labour
Release Date:
Wednesday, 10 March 2021 - 5:50pm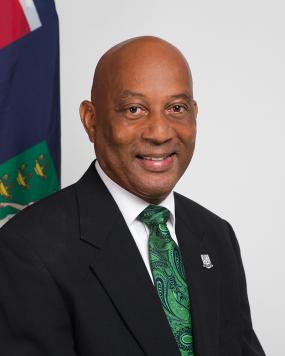 Minister for Natural Resources, Labour and Immigration Honourable Vincent O. Wheatley has said that the lay-off period for employees is over and that their severance compensation is due.
In his statement titled, 'Extension of the Lay-Off Period Comes To An End And Severance Pay Is Due', Minister Wheatley empathised with the people of the Territory and mentioned the difficulties his ministry and the Immigration and Labour departments faced while straddling the thin line of economic sustainability and humane practices for workers.
Honourable Wheatley said, "You would recall in June 2020 I introduced the Labour Code Amendment Act, 2020 which allowed for the lay-off period to be changed from its usual three (3) months, and announced an extended period from March through October 31st, 2020. That amendment suspended the payment of severance pay due to an employee during that period, thus allowing businesses to get their bearing as the pandemic had just hit our shores."
Honourable Wheatley said once the period had ended and it was realised that the effects of COVID-19 were still very real and fluid, the Government sought to bring aid to employees and employers. He said Labour Code (Extension of Severance Pay Period) Order, 2020 was brought to the House of Assembly in November last year which allowed for a further extension to 31st January 2021, giving employees and employers a further three months.
"The final extension was given in February of this year to cover the period of up to 28th February, 2021," the minister said, adding, "We have done all that we can to make the necessary adjustments to allow for employers to be properly prepared to make the relevant payment in a timely manner to their employees."
Honourable Wheatley called for cooperation from employers and employees and has asked that they contact the Department of Labour and Workforce Development to receive assistance.
Minister Wheatley said, "These are not easy times, but I implore persons to remain considerate of their employees and I urge employers to remain honest in their dealings especially as it relates to owed severance, remain sympathetic to the many situations created and for everyone to remain thankful for all opportunities, and to stay safe during this time."
The Government of the Virgin Islands continues to keep the Territory informed of its efforts to combat COVID-19, and will continue to make adjustments, so that the people of the Virgin Islands will remain safe while it balances the rebooting and the revitalisation of the economy. To view the full statement, visit the Government's website @www.bvi.gov.vg or click the link below
Author