Ministry of Health & Social Development
Department of Waste Management
Release Date:
Thursday, 17 May 2018 - 1:11pm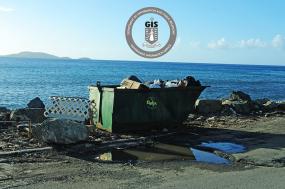 Manager at the Department of Waste Management, Mr. Greg Massicote has called for a community approach to ensure the proper disposal of waste in the Territory.
Mr. Massicote said that the most effective way to keep the BVI clean and green is to garner the support and commitment of the community to use proper waste disposal techniques.
He said the department launched its waste information campaign on five key messages geared to educate the community on how they can assist the department to fulfil its mandate.
"We want to raise the awareness of the public of the importance of good waste management practices," Mr. Massicote said, adding, "To have a clean environment, it requires a good public private relationship and we hope that this campaign will inspire a change in the mentality of the people with regards to the proper disposal of waste."
Audio and video commercials along with print material will be disseminated to aid the education process. The community is also asked to listen out for radio interviews and other information on how they can assist in keeping the Territory clean and green.
Meanwhile, the community is asked to dispose derelict vehicles and bulky waste responsibly, refrain from littering, cover waste while it is being transported, and to be community minded.
The Department of Waste Management is committed to ensuring that the natural beauty of the Territory is enhanced by utilising state of the art waste management technology to ensure timely collection, disposal and where possible, the recycling of waste.
Author