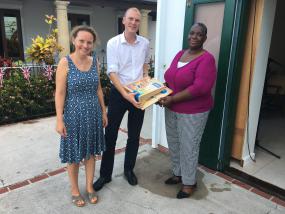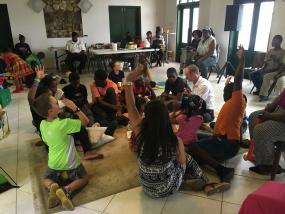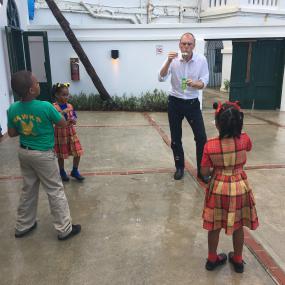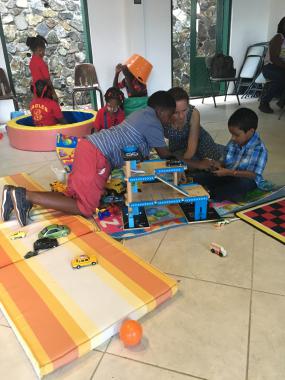 It was a fun afternoon for children with special needs when His Excellency the Governor Augustus J. U. Jaspert and Mrs. Jaspert treated them to a back to school party on Friday, September 28 at Government House.
Young people in attendance were from the Eslyn Henley Richiez Learning Centre, Agape Total Life Academy, Rainbow Children's Home, Alexandrina Maduro Primary, First Impressions Primary and Joyce Samuel Primary Schools.
In sharing his delight about the day's event, Governor Jaspert said, "We all enjoyed a good afternoon. The children came out with their parents and teachers. They were all excited and interactive. We planned a variety of activities to keep them all fully engaged and indeed they were."
The activities included face painting, toss the ball, arts and craft, checkers, camping, and blow the bubbles. They sang and danced to familiar children songs and they learned how to make shapes with Play-Doh. The children also enjoyed 'Story time with the Governor'.
"I enjoy supporting the well-being of our children, and I am happy that we were able to give them an enjoyable back to school send-off," Governor Jaspert said.
He presented the teachers who were present with educational tools for their schools to aid with learning and development in the classroom.
Governor Jaspert remains committed to doing his part to ensure the social and educational advancement of children with special needs.
Photograph attached: Governor Jaspert interacts with children with special needs. (Photo credit: Office of the Governor)
Author
Ministry or Department Associated with this News Article: