Premier's Office
BVI Ports Authority Ltd
Release Date:
Thursday, 9 September 2021 - 12:33pm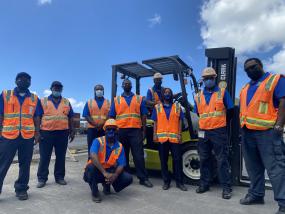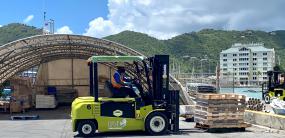 The British Virgin Islands Ports Authority (BVIPA) Operations team completed forklift testing that was carried out by the Department of Motor Vehicles on 8 September 2021 at the Port Purcell facility. To maintain compliance with international standards it is important that team members from our Operations Department are licensed to operate the warehouse equipment.
BVI Ports Authority: We're on the Move!
NOTE TO EDITOR(S):
BVIPA's Operations Team and Operations Team Member completing the test.
(Photo Credits: BVIPA)
Author